Top 20 StevenHarmonGames Games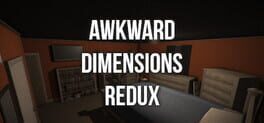 They may be awkward dimensions, but they're my dreams...
Interactive Dream Journal & Diary; Awkward Dimensions Redux is a personal game. Lasts 20 minutes to an hour with less traditional interaction. Focuses on getting to understand another person through an interpretation of their dreams, thoughts, fears, desires, and past work. It's a game about conversing with roosters, disembodied legs, standardized tests, Immature jokes, relationships, art, espionage, and a teenager coming to terms with life and growing up.
Was this recommendation...?
Useful