Top 20 Studio Bean Games
Soundodger+ combines the twitchiness of bullet hell shooters with the sonic thrills of rhythm games to create a wholly unique experience. Studio Bean has updated the original Adult Swim Games title with all-new tracks, controller support, and a fully-featured level editor. Plus, auto-generate stages from your own music library!Update! October 13, 2014 6 new music tracks (see below for full track list)
Steam Trading Cards supportUpdate! March 7, 2014 6 new music tracks (see below for full track list)
Smooth Listening Mode: play for score without audio penalties when getting hit
Larger window sizes added: press F3 when in windowed mode to cycle between themKey Features 35 music tracks, over half new to the Steam edition
Artists include celebrated game musicians Disasterpeace (FEZ, Runner2), Danny Baranowsky (The Binding of Isaac) and more
Auto-generate levels in a snap using your personal music collection
Create and share original levels using the all-new level editor
Engage slo-mo for the trickiest sequences, or embark on a risk-free musical journey in Zen modeFull Track List Anoctave - Frog of Lore
Austin Wintory - Lost Age
Bean - Senioritis
Bean - Sixteen & Dangerous
Bean - Solvalou
Bill Kiley - Foxtail Socks
Bill Kiley - Glowing Cubes
Bill Kiley - Rake Leaves Into Piles
Bill Kiley - Ye Olde Future
Chelsea Howe - A Walk In The Park
D.WIGHT - Outside Wars
D.WIGHT - Waves From Nothing
Danny Baranowsky - Kirkhope
Delasaurus - Fields & Reaches
Disasterpeace - Daisy Wheel
Ghost Kollective - Dummy (Radio Edit)
Lifeformed - Chloroplast Skin
Lifeformed - Forgotten Tea
Louis Gorenfeld - MIDI Murder Box
Mike Forst - I Do, What I Want
Mike Forst - Katapult
North Base - Overdose
Sonic - Distant StarsNew Tracks! March 7, 2014 Bean - Shibuya
Ben Prunty - Crispy Static
Chipzel - Tokyo Skies
Doseone - Samurai Gunn (Title)
Eirik Suhrke - Menu (Super Crate Box)
Jukio Kallio - Nuclear Throne (Theme)New Tracks! October 13, 2014 A_Rival - Venus
Constrobuz - HP Restored
Popskyy - Samurai
Sferro & Tommy - Rapture (Rex Ronan Remix)
Tommy - Nocturnal Wanderings
trash80 - missing_you
Was this recommendation...?
Useful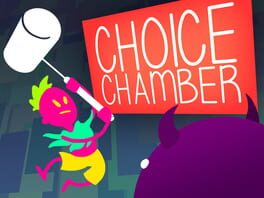 A crowd-sourced action game designed for livestreaming where viewers play along via the chat to change the game in realtime as you play. Players constantly give feedback that changes how the game evolves, from power ups and enemies to obstacles and rule changes. The game world is procedurally generated based on viewer input, wildly changing the difficulty and surprises each time you play.
Was this recommendation...?
Useful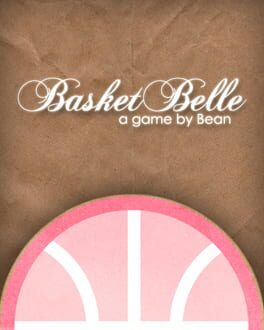 BasketBelle is an experimental 2D basketball-based platformer. Each Chapter of the game uses the mechanics and idea of basketball in a different way. At one point you might be dribbling inside the intestines of a purple blob creature (what?). At others, you're likely to be dunking above the clouds in front of the Parisian moon. It gets a little weird, and I like that.
Was this recommendation...?
Useful