Top 20 Studio Pixel Games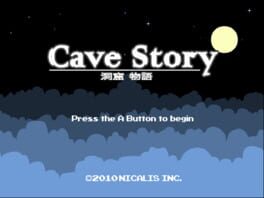 Cave story was created over five years by Japanese developer Daisuke "Pixel" Amaya, and released as freeware in 2004.
Cave Story features a completely original storyline wrapped with personality, mystery and hours of fast-paced fun. Cave Story is an action-adventure game from the critically acclaimed independent designer, Daisuke Amaya--or Pixel to his fans. Overflowing with unmatched charm and character, Cave Story takes you into a rare world where a curious race of innocent rabbit-like creatures, called Mimigas, run free.
You wake up in a dark cave with no memory of who you are, where you came from or why you're in such a place. Uncovering Mimiga Village you discover that the once-carefree Mimigas are in danger at the hands of a maniacal scientist. The Mimigas' only hope rest squarely on the shoulders of a quiet, amnesiac boy who can't remember his own name.
Run, jump, shoot, fly and explore your way through a massive action-adventure reminiscent of classic 8- and 16-bit games. Take control and learn the origins of this world's power, stop the delusional villain and save the Mimiga!
Was this recommendation...?
Useful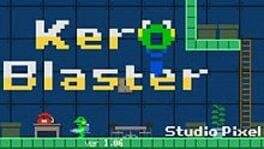 Kero Blaster is a platform video game created by Daisuke "Pixel" Amaya. It was released in 2014 for PC and iOS and is the first major project of Pixel since Cave Story in 2004. The game lays a heavy emphasis on shooting and got positive reviews on both platforms. A short, free demo titled Pink Hour has been available since a month before the full game's release.
In Kero Blaster, the player controls a frog working for Cat & Frog, a teleporter company. Armed with a peashooter, he has to clean the teleporters of strange black monsters. The player has to work their way through a series of linear stages, by means of running, gunning and jumping. USGamer described the gameplay as "akin to ... Contra or old-school, pre-Symphony of the Night Castlevanias." Furthermore, the game is controlled by changing direction, jumping, firing your weapon and changing your weapon. Holding down the fire button continues to fire in the direction you were facing when you started shooting.
Was this recommendation...?
Useful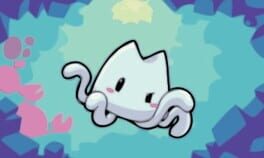 In Ikachan you control a squid in an underwater cave system. This game uses what is assumed to be an early version of the Cave Story engine. The controls are built around the use of momentum.
The caverns are cut off from the sea, there are food shortages, and a fish named ironhead rules the tunnels with an iron, uhh.. head. You must set things right.
Was this recommendation...?
Useful