Success Corporation
Success Corporation

(Company)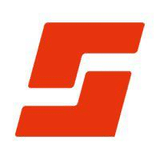 82

/

100

8

Overall rating based on 8 games
"Smartphone Applications, Web games, Online games, Console games development and publishing.
Pachinko and Pachi-slot LCD software development.
A development and sales of communication tools."
"The aim of our company is to gather together, and cultivate, highly-skilled professional creators; the kind that love to make things, are passionate about research and, are not idle about day to day study ― creators who would be able to satisfy any customer through the manufacture of superior games ― such as would appear naturally, from a creators' Utopia.
Although we are still only partway through our journey, as long as the company continues to prosper, we intend to pursue the ideals set out above."
Sorting
Rating
Title
Release Date
Psyvariar Delta
Aug 30, 2018
(

...

)
PlayStation 4 / PC (Microsoft Windows) / Nintendo Switch
Sorting
Rating
Title
Release Date
Ever17: The Out of Infinity
Aug 29, 2002
(

...

)
Android / PlayStation 2 / Xbox 360 / PlayStation Portable / iOS / Dreamcast / PC (Microsoft Windows)
Last updated on