Top 20 Sunlight Games Games Gold Rush! takes you back to the year 1849, when gold was discovered in California. It was certainly one of the most exciting times in American history. Gold Rush! includes the three routes tens of thousands took to the gold regions. Become Jerrod Wilson and experience each trek as you travel from New York to California.
Was this recommendation...?
Useful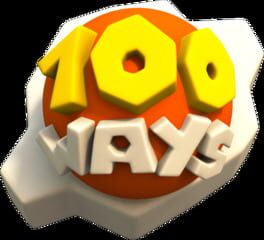 100 tricky levels to solve One Hundred Ways. The goal - to make the ball reach its goal - sounds simple - but it's not! To solve the levels, there are some tools available. Sometimes one needs to think outside the box to overcome obstacles.
Was this recommendation...?
Useful Welcome to the Game Industry!
The year is 1982. Three young entrepreneurs discover the computer and potential to strike it rich in the Games Industry! Their love for computer games is a common bond that they all share but they are also in fierce competition with one another in a race to build a successful Games Development House…
They quickly find that the Games Development business is not as simple as it appears… Banks, Investors, Magazines, Retailers, Distributors, Manufacturers and the Press are all breathing down your neck...they want results! Do you have what it takes? You are now an up and a coming entrepreneur in the Games Business. Do you have what it takes to be the next Game Tycoon?
Was this recommendation...?
Useful