Supergiant Games
Supergiant Games

(Company)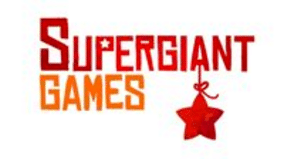 88

/

100

6

Overall rating based on 6 games
Supergiant Games is an American video game development company based in San Jose, California. It was founded in 2009 by Amir Rao and Gavin Simon, and currently consists of employees in San Jose and other locations. Several of its team members were former developers from the Electronic Arts Los Angeles studio, which developed the Command & Conquer series of video games.
Their first game, Bastion, received high critical praise, including being listed among several "Game of the Year" lists from game journalists. It was first shown in mid-development at the 2010 Penny Arcade Expo as part of its "PAX 10" highlight ten upcoming independently developed games. This attracted several publishers who wanted to help distribute the game, but Supergiant Games found that Warner Bros. Interactive Entertainment shared the same vision they had for the game. Supergiant selected them as their publishing partner, enabling them not only to distribute the game to Xbox Live Arcade but as a premiere title during the 2011 "Summer of Arcade" promotion.
In March 2013, Supergiant Games announced their next title, Transistor, released on May 20 2014. A promotion video was released March 19. The game features a female protagonist, Red, in a cyberpunk-like city, who had gained possession of a powerful weapon that she is nearly killed for possessing. The game features a similar isometric viewpoint to Bastion. Transistor was similarly met with critical acclaim with an average critic score of 83 on Metacritic.
Sorting
Rating
Title
Release Date
Hades
Dec 10, 2019
(

...

)
PC (Microsoft Windows)
Bastion
Jul 20, 2011
(

...

)
PlayStation 3 / Mac / iOS / PlayStation Vita / PlayStation 4 / Xbox One / Linux / Xbox 360 / Nintendo Switch / PC (Microsoft Windows)
Transistor
May 20, 2014
(

...

)
Mac / iOS / PlayStation 4 / Linux / Nintendo Switch / PC (Microsoft Windows)
Sorting
Rating
Title
Release Date
Transistor
May 20, 2014
(

...

)
Mac / iOS / PlayStation 4 / Linux / Nintendo Switch / PC (Microsoft Windows)
Last updated on