Top 20 Team Shanghai Alice Games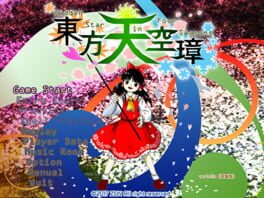 幻想郷の異常気象は決して地球温暖化が原因では無い。

ようとして正体の判らない異変。
全ての季節に現れた不気味な機構。
隠されていたのは天使か悪魔か、それとも……。

敵弾に当たらないように避けて、敵を撃破するゲームです。
各ステージの最後にはボスが居ますので、それをやっつけるとステージクリアです。

テクニックと精神力をかけた、ボスと自分とのタイマン勝負です。
Was this recommendation...?
Useful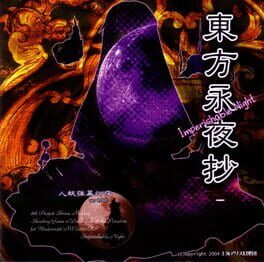 Imperishable Night features a total of eight playable characters, in pre-set pairs (and later, individually). The pairs work in tandem: one person fires when unfocused, while the other pops in and fires when focused, with a reduction in movement speed. The two attacks can be drastically different. The individual characters do not have an attack change when focused, with the exception of Remilia.
Quite a few smaller details are unique to this game, including Last Spells - for an enemy, a Last Spell is a bonus Spell Card which the player can tackle without fear of losing lives/bombs. On the player side, Last Spells are secondary "bomb" Spell Cards, which last longer/do much more damage at the expense of two bomb stocks. There is a gauge which tracks how human/youkai (normal/focused) you are, as well as a new "Time" system, which affects gameplay.
Was this recommendation...?
Useful