Top 20 Team Shinobi Games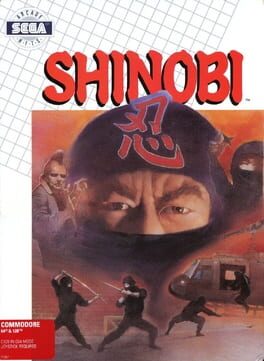 The five missions in the game are each three or four stages long. Several hostages are being held in each stage; Joe must rescue all of them before he is allowed to finish the stage. The last stage in each mission has no hostages, but instead features a powerful boss character whom Joe must defeat. After completing each of the first four missions the player is taken to a bonus stage, where he can earn an extra life if he is able to kill all of the ninjas leaping towards him. Completing the fifth mission ends the game. Also, once the fifth mission begins, continues are no longer allowed; the player has to finish the game with however many lives he has left at that point. If the player earns a place on the high score board, the number of credits it took him to get that score is displayed along with his score.

Joe's standard weapons are an unlimited supply of shuriken, along with punches and kicks when attacking at close range. One hostage per stage gives him a power-up. When powered-up, his throwing stars are replaced by a gun that fires large, explosive bullets, and his close-range attack becomes a katana slash. Joe can also perform "ninja magic," which may be used only once per stage and kills (or damages, in the case of bosses) all enemies on the screen. The game also allows the enemies to hide behind boxes or use shields to block Musashi's shurikens.[4]

Joe can be killed with one hit, provided he is hit by a projectile or melee attack, but if he does not find himself in those situations, the player can touch regular enemies and just be pushed back without being damaged. Since most enemies appear in the same place on each level, it is possible to master the game by memorizing their locations and devising patterns to defeat them.

At the end of each stage, the player receives score bonuses based on performance. Completing the stage without using ninja magic or without using any throwing stars or bullets earns the player a point bonus. The player has three minutes to complete each stage; remaining time at the end of the stage is also converted to bonus points and added to the player's score.
Was this recommendation...?
Useful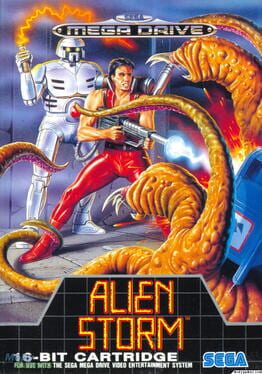 Alien Storm is a side-scrolling beat 'em up. The game resembles Golden Axe, with a similar artistic style, three playable characters (a man, a woman, and a novelty character) and pick-up or power-up special attacks. The player (one player only on the Master System version, up to two players on the Mega Drive version, three on the arcade version) selects from the three different characters to embark upon a quest to save the Earth from an alien invasion.

All of the Busters are playable from the beginning of the game. There are 6 missions to complete (8 in the Mega Drive version) with several stages, and each mission has the player blasting aliens, from the streets to the mother ship, where the mother of all aliens can be found. This task becomes increasingly difficult with each new mission, and the aliens are capable of hiding inside objects such as plants, postboxes, trashcans, drums, and other items. Each mission has an objective such as rescuing people or destroying an UFO.

When dealing with a few aliens, flying heads will appear, which can be shot to collect life or energy. Energy is used specifically to power the energy based attacks of the player's weapon (such as flames or electricity) and to use the much more powerful special weapons.

In a similar format as other early Sega arcade games, each character has unlimited usage of various short-range attacks, i.e. punches, kicks. Along with these standard attacks, each character has their own individual weapon (Garth's weapon that shoots lightning is replaced with a flame weapon in the Master System version). Special attacks are also included, and vary depending on the character chosen at the start of the game. For instance, Garth summons an U.S. Air Force starship that drops bombs across the street (in the Master System version he has Karen's special, a ballistic missile strike). Scooter will teleport out of his present location and leave a series of bombs that will blow up on the appearance of aliens, after which he will re-appear (in the Mega Drive version he just explodes, leaving his head, which his new body returns to retrieve). Karen calls down a nuclear missile, which incinerates every foe on the screen. However, a large amount of energy is depleted by using each character's special attack, and cannot be used if the energy of the player's character is too low.

There are few bosses in the game. The arcade original only features a single boss that has three distinct forms. The Mega Drive port has two of these forms as two separate bosses. At the end of each mission, the side-scrolling gameplay shifts to either a shooting gallery perspective where the player must take out the aliens that pop out of various locations, similar to the bonus stages of Shinobi and Shadow Dancer, both also by Sega, or a running section that is similar to the side scrolling mode but plays like a horizontal shooter instead with projectile weapons.
Was this recommendation...?
Useful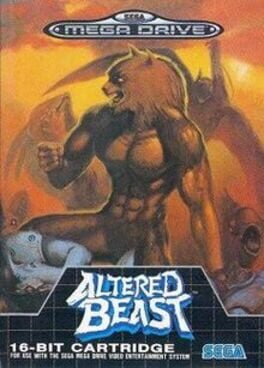 Unleash metamorphic power. "Awaken, dead warrior!" cries Zeus, God of Thunder. And you rise. Called upon to live again, you kick, punch, grapple and tear at the inhuman and monstrous flesh of horrible, dangerous underworld henchmen out to do you wrong. Savagely intent upon rescuing Athena, daughter of Zeus, from the demon god Neff, you stalk the bowels of Hades and beyond.

What you are now you will not be. You are the Altered Beast - bestowed with five formidable forces of transformation - each more ferocious, more overwhelming, than the last. By battling, conquering and capturing spirit balls, your metamorphic powers will grow. But to what end?

The final confrontation. Your triumph over crocodile worms, hammer demons and grave masters brings on the horror of Neff himself. But boldness and cunning will be rewarded - in the ultimate Altered Beast!

Transformation is the ultimate power.
Was this recommendation...?
Useful