Top 20 Tec Toy Indústria de Brinquedos Games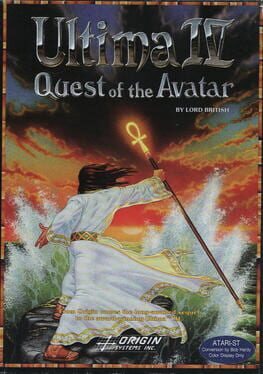 As an addendum to this work, I, Lord British, would like to speak of the Quest of the Avatar mentioned in these pages. The Quest of the Avatar is the search for a new standard, a new vision of life for which out people may strive. We seek the person who can become a shining example of our nation and guides us from the Age of Darkness into the Age of Light. We have sent this message our to the farthest reaches of the known universe, indeed, we have even spoken across the void of time. Is there One who can complete the Quest of the Avatar? Many have tried already, and have met with partial success, becoming enlightened in one or more of the Eight Virtues of the Avatar - but none have yet attained the true state of being an Avatar.
The secrets of the Avatar are buried deep in the hearts of both our people and the land in which we dwell. The search will be arduous and the One who shall succeed must be able to assemble all the parts of the great mystery in order to solve the Quest. Gaze upon the device portrayed on the facing page of this tome. Learn it well, for when thou dost gaze upon it again then shall thy life's quest be revealed.
Was this recommendation...?
Useful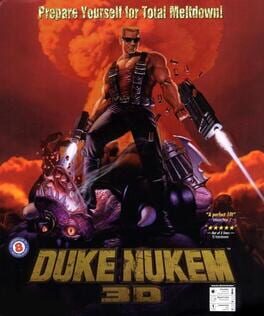 Aliens have landed in futuristic Los Angeles and it's up to the Duke to bring the pain and show them the door. After the initial entries of side-scrolling platform games, Duke Nukem 3D introduces a first-person perspective to the series and turns the game into a full-fledged shooter with 2.5D graphics.

Duke's arsenal includes pistols, pipe bombs, laser trip mines, Nordenfelt guns, a chain gun and various rocket launchers, but also his mighty foot to kick enemies. The game sports a high level of interactivity. Many objects in the environment can be broken or interacted with, such as pool tables, arcade machines, glass, light switches and security cameras. The protagonist is also able to hand strippers a dollars to have them remove their top.
Was this recommendation...?
Useful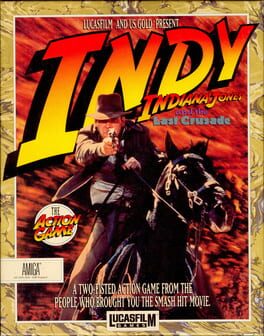 A two-fisted action game from the people who brought you the smash hit movie.

The chase is on...all the way to the greatest treasure in history, the Holy Grail. And if you can survive the treacherous caves of Colorado...the medieval catacombs of Venice...the deadly ramparts of Schloss Brunwald...and the cunning traps of the Grail Temple...then you've earned your whip and your hat!

Whip those bad guys...as only Indy can! Relive the greatest action scenes from the greatest Indy movie of them all.

It's red hot, slam-bam action, Indiana Jones and LucasFilm style!
Was this recommendation...?
Useful