Top 20 Technos Japan Games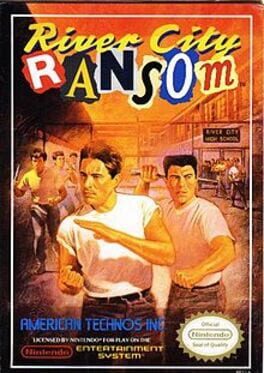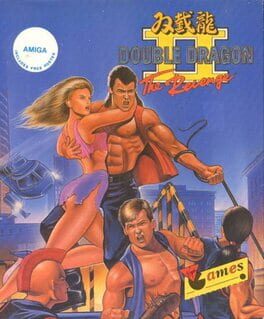 The arcade version of the game is essentially an improved version of the original title. The biggest change in the game's controls are in the replacement of the original's punch and kick buttons with two directional-based attack buttons (Left Attack and Right Attack) similar to Renegade. Pressing the attack button of the player's current direction will do a standard series of punches, while pressing the opposite attack button will perform a back kick. A few new moves are added as well, including a Hurricane Kick.
Like in the original game, the arcade version of Double Dragon II is divided into four missions: a heliport, a lumber storehouse, a wheat field, and the new hideout of the boss. Each stage has its own boss character with his own theme. After defeating Willy (the final boss from the original game) in the fourth stage, the player will confront a double of their own character for the game's final battle. If two players reach the end together, then both will each to have to face their own clone for the final battle.
Was this recommendation...?
Useful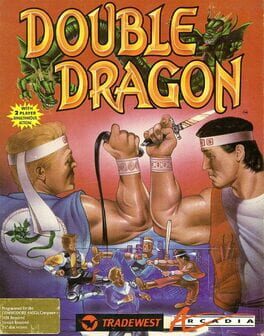 The player character has a repertoire of martial art techniques which they can perform by using the joystick and three action buttons (kick, jump, and punch) individually or in combination. Techniques range from basic punches and kicks, to more elaborate manoeuvres like hair grabbing moves and elbow strikes. When playing with another player, one can assist the other by grabbing their partner's opponent from behind. Caution should be taken, though, as some enemies are able to do the same thing to the players. The player begins the game with a certain number of extra lives and a life gauge which depletes as the player takes hits. If the life gauge runs out or the time limit reaches zero, the player will lose a life.
There is a small variety of enemy characters that the player will face through the course of the game. Certain enemies carry melee weapons, which can be knocked out of their hands and picked up to use against them. Available weapons include baseball bats, whips, throwing knives, and dynamite; in addition, rocks, oil drums, and boxes can be found in certain places.
The game is divided into four different stages or "missions," which consist of a city slum, a factory, the woods, and the gang's hideout. The game normally ends if a single player defeats the final boss alone. However, if two players manage to complete the game together, they are then forced to fight each other in order to determine who will win Marian's affections.
Was this recommendation...?
Useful