Top 20 The Hit Squad Games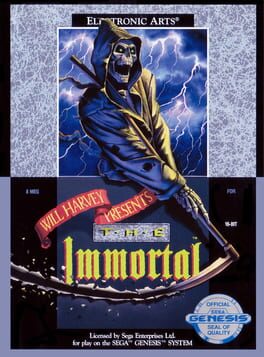 When nightmares come to life... You discover you're not immortal! You're a mighty wizard in search of your lost master, Mordamir. Venture into the dungeon and slove the mysteries of each level. Unravel the secrets of The Immortal!

The Immortal is an isometric action-adventure game.

Your old mentor Mordamir has disappeared. Probably kidnapped. You're not too sure where he might be, but a dungeon is always a good place to look, so you seek out the nearest one and plunge into its depths. Beware: 8 levels of isometric death await.

The Immortal is the prototype of a trial-and-error game. Progress is made by encountering a hazard, dying, solving the problem, encountering the next hazard. To solve a level, you have to know its traps and their patterns by heart. As frustrating as this may sound (it is), The Immortal quite cleverly balances annoyance with curiosity and graphical rewards.
Was this recommendation...?
Useful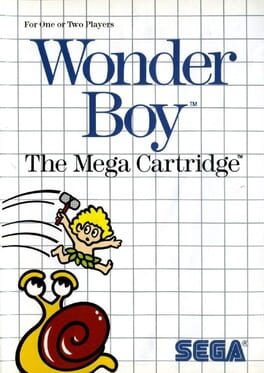 Wonder Boy (ワンダーボーイ Wandā Bōi?) is a 1986 platformer video game published by Sega and developed by Escape (now known as Westone Bit Entertainment).

Originally designed for arcades, it was later ported to the SG-1000, Sega Mark III/Master System and Game Gear video game consoles by Sega, and to the ZX Spectrum, Commodore 64 and Amstrad CPC home computers by Activision. The game is also known as Super Wonder Boy (スーパーワンダーボーイ Sūpā Wandā Bōi?) for its Sega Mark III release in Japan and Revenge of Drancon for its Game Gear release in North America.

It was the first in the long-running Wonder Boy series of games and was followed up by five sequels, Wonder Boy in Monster Land, Wonder Boy III: Monster Lair, Wonder Boy III: The Dragon's Trap, Wonder Boy in Monster World and Monster World IV. It was also the basis for the Adventure Island series.
Was this recommendation...?
Useful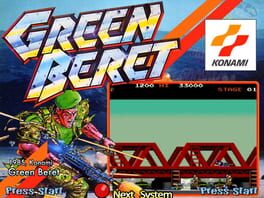 The player takes on the role of a United States special operations soldier infiltrating an enemy military base in order to save several POW's from being executed by firing squad. There are four stages: a Marshalling Area, a Harbor, an Air Base and a Siberian Camp. The omnipresent knife can be supplemented with captured arms. By killing certain enemy soldiers, the player can obtain a three-shot flamethrower, a four-shot RPG, or a three-pack of hand grenades. At the end of each stage, the player will face a unique group of enemies specific to that stage: Stage 1 ends with a truckload of running and jump kicking soldiers, Stage 2 with a pack of fierce dogs, Stage 3 with three shooting autogyros and Stage 4 with a skillful multi-shot flamethrower operator. When the mission is accomplished the four rescued POWs salute and the player restarts the game from the first stage on the next difficulty level. While the player can remain still in one area and rack up points, if he takes too long to proceed, the game will start sending out tougher enemies and eventually a stealth-like bomber will appear to take out the player. There's also an invisible time limit that will kill off the player if he takes too long to complete the stage.
Was this recommendation...?
Useful