Top 20 The House Of Fables Games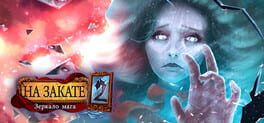 FANTASTIC HIDDEN OBJECT PUZZLE ADVENTURE GAME FROM THE CREATORS OF ENIGMATIS AND GRIM LEGENDS!
Sorcerer's Mirror is the second chapter in the Eventide series. Eventide takes place in a world of Slavic legends, and tells the story of a bold botanist who embarks on a quest to rescue her niece from the clutches of a mysterious sorcerer named Tvardovsky.
Embark on a mystical adventure in a forgotten mountain village ruled by an immortal sorcerer. Can you unravel his secret?
INSPIRED BY ACTUAL SLAVIC LEGENDS!
Explore an enchanted world full of imps, apparitions, magical animals, and other mysterious creatures taken directly from Eastern European folk and fairy tales.
SHAPE THE STORY WITH YOUR CHOICES!
The decisions you make will influence the fate of characters and the end of the game.
MEET LEGENDARY CHARACTERS!
Enlist the help of larger-than-life characters from Slavic folklore, like famous XVIII-century outlaw Yanosik, to defeat the evil mage.
A CHALLENGING JOURNEY THROUGH BREATHTAKING LOCATIONS!
Test yourself in mini-games and puzzles while venturing though the beautifully painted mountains full of wildlife and amazing creatures.
SUPERB VOICE ACTING!
Narrated by acclaimed voice actor Michael McConnohie, who's known for lending his voice to characters in legendary games.
BUILD YOUR OWN HERBARIUM AND IMP COLLECTION!
Collect the cards of magical creatures and herbs in your diary.
• Enter the world of Slavic legends!
• Explore gorgeous, hand-painted locations!
• Meet legendary characters from folk tales!
• Shape the story with your choices!
• Enjoy the immersive work of a famous voice actor!
+++ MORE ARTIFEX MUNDI GAMES ! +++
Persian Nights: Sands of Wonders
Scarlett Mysteries: Cursed Child
Ghost Files: The Face of Guilt
Queen's Quest 3: The End of Dawn
The Secret Order 5: The Buried Kingdom
+++ WE ARE HERE +++
WWW: http://artifexmundi.com
FACEBOOK: http://facebook.com/artifexmundi
TWITTER: http://twitter.com/ArtifexMundi
FORUM: http://forum.artifexmundi.com
YOUTUBE: http://youtube.com/user/ArtifexMundi
PINTEREST: http://pinterest.com/artifexmundi
INSTAGRAM: http://instagram.com/artifexmundi
Was this recommendation...?
Useful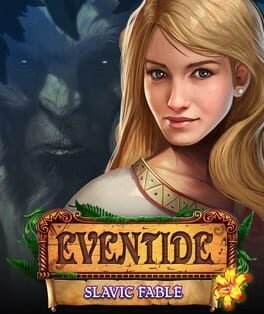 Explore the exciting world of slavic legends!
Was this recommendation...?
Useful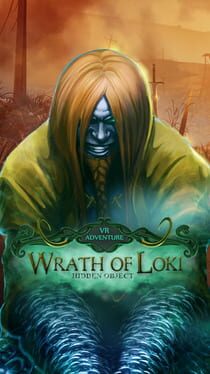 Welcome to Asgaard, a mythical land where Nordic gods dwell. Dive into a fantasy world inspired by Scandinavian legends. Play as the mighty Thor, God of Thunder, face the raging Loki, and help to stop Ragnarok – the mythical end of day.

Wrath of Loki: VR Adventure will allow you to enter a fantasy world, gather magical artifacts, and solve puzzles that epitomize the genre. The beautiful hand-drawn locations, stirring music, and fantastic story will make you feel like you're part of the legend.

Visit the domains of Thor, Freya, and Odin, collect fragments of magical horn, and destroy the powerful and unpredictable Loki! Allow yourself be taken INTO the adventure!
Was this recommendation...?
Useful