Top 20 The Omni Group Games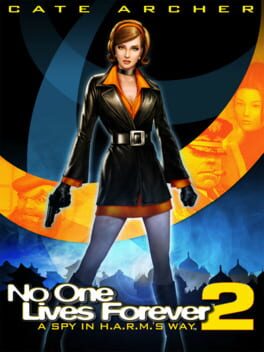 A year after the first No One Lives Forever, tensions are rising between United States and Soviet Union over the tiny, but strategic Isle of Khios. Jones, now the sole Commander of U.N.I.T.Y. (after Smithy was discovered to be a H.A.R.M. spy in the first No One Lives Forever), is taking a vacation and leaves Temporary Director Lawrie in charge.

The sequel to the award-winning No One Lives Forever returns you to a world of espionage, intrigue, and dry humor. In her second adventure, British UNITY operative Cate Archer must investigate a super-secret Soviet project that, if successful, could bring about the third world war.
Was this recommendation...?
Useful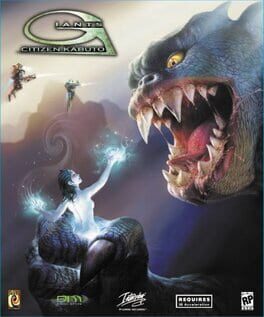 Before man climbed down from the trees to shop in megastores and drink cappuccino, before the Earth wadded itself into a cool blue ball, before the Moon even existed, there was the Island. The Island, a massive fragment of a long-lost planet, hurtling blindly through space. Upon the surface of this paradise wanders the giant, Kabuto. Little does Kabuto know that the Island was home to others before him. In the oceans, there dwells a matriarchal race called the Sea Reapers. In their pride, they created Kabuto, as a defense against intruders. But Kabuto became conscious of himself, his loneliness, his pain - and he went berserk.
Space castaways, the Meccs piloted their ship through space, looking for their missing friends. If you haven't guessed already, they ended up on the Island. Faced with yet another unscheduled layover while on their way to Planet Majorca, the Meccs decide to make the best of their temporary home. Just their luck - the natives are already embroiled in their own little war, and the Mecc visitors are most unwelcome!
Meccaryns... Sea Reapers... Kabuto... One island isn't big enough for the three of them.
Was this recommendation...?
Useful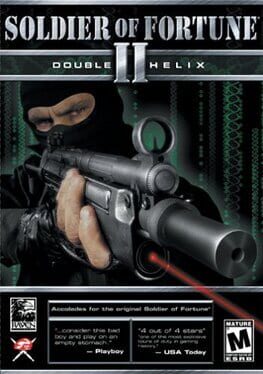 Soldier of Fortune II: Double Helix is a video game created by Raven Software, a sequel to Soldier of Fortune. It was developed using the Quake III: Team Arena engine. Once again, Raven hired John Mullins to act as a consultant on the game. Based on comments and criticisms of the original game, Raven Software developed Soldier of Fortune II to be a more "realistic" game, with tactical shooters like Operation Flashpoint: Cold War Crisis and Tom Clancy's Rainbow Six as inspirations rather than Quake. A sequel titled Soldier of Fortune: Payback, made by Cauldron HQ was released for Microsoft Windows, PlayStation 3 and Xbox 360 in 2007.
Was this recommendation...?
Useful