Top 20 The Sims Division Games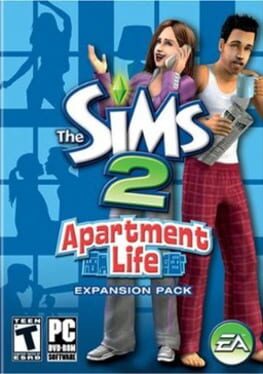 The Sims 2: Apartment Life is the eighth and final expansion pack in the The Sims 2 video game series.
A flyer included in later copies of The Sims 2: FreeTime expansion pack and The Sims 2: Kitchen & Bath Interior Design Stuff Pack announced Apartment Life, which brings magic back to the franchise and new features like Sims' relationships with neighbors inhabiting the same apartment building, interacting with an NPC landlord, a new reputation system, and new activities for publicly accessible lots.
Pre-release began on August 27, 2008, via the EA store.
Was this recommendation...?
Useful
Castaway is the third console spin-off of the video game The Sims 2. The Sims Castaway Stories is a similar game created for personal computers. It is the final game in the series released for the PlayStation 2 and the final game in the Sims 2 series for console.
Help your Sims build a life from scratch after washing ashore on a deserted tropical island. Overcome the forces of nature to help them become the ultimate survivors and thrive in this undiscovered paradise while unearthing clues that will lead them back to civilization. Build shelters, craft unique items, and discover many useful treasures and ancient mysteries hidden deep within a diverse jungle environment filled with plants, fruits, and even wildlife.
Your Sims change as they take on the challenges of island life and learn to survive in style. Create a new life for your Sims on an uncharted island in The Sims 2 Castaway. Choose from a wide range of Sims - Auto Mechanic, Chef, Doctor, Musician, Teacher, Executive, or Park Ranger. Each one brings a unique Sim humor and quirkiness to your crew. Reunite members of your crew and build a thriving community.
Was this recommendation...?
Useful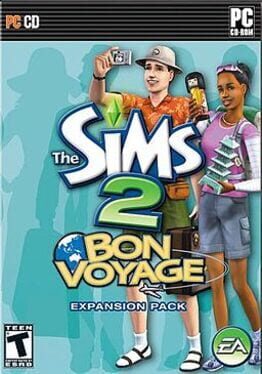 Bon Voyage is the sixth expansion pack released in The Sims 2 series.
Every Sim needs a little rest and relaxation from time to time. Escape the hustle and bustle of everyday life by visting far off locales and going on tours (complete with cards that help randomize the trip), lounging on the beach, roughing it in the middle of the forest on a camp-out, and much more – either alone or as part of a group.
It's not all exploring new areas, of course. Your sims can be treated to the lap of luxury by getting a massage and tan or swim in the ocean, build a sand castle – even discover a secret technique from a mysterious stranger. After communing with Mother Nature, don't be surprised if you Sims have a bit more spring in their step when they return to their normal life.
After all, who doesn't feel great after a nice, relaxing vacation?
Was this recommendation...?
Useful