Top 20 ThoughtSTEM Games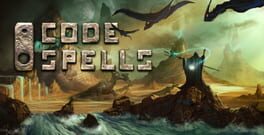 When we were young, wizards like Gandalf and Dumbledore struck a chord in our minds. We spent hours pretending to be wizards and casting epic imaginary spells. Now, we want to bring that kind of creative freedom to video games. Instead of giving the player pre-packaged spells, CodeSpells allows you to craft your own magical spells. It's the ultimate spellcrafting sandbox.
What makes it all possible is code. The game provides a coding interface where you can specify exactly what your spells will do. This interface is intuitive enough for individuals (young and old) who have never coded before. But skilled coders will also enjoy using their coding skills in new and creative ways! Even children can use this interface to make mountains out of the terrain, make an impenetrable force field around yourself, or even make a golem creature out of the surrounding rocks. The sky is the limit!
Was this recommendation...?
Useful