Top 20 Three Phase Interactive Games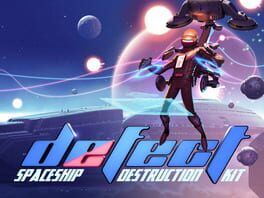 In Defect, survive betrayal by your own creation - your own ship will be coming back to destroy you, your only hope is to build something better - this time, and every time. In Defect, mutiny is inevitable. Survive against your own creations by building the ultimate spaceship, dogfighting to get through every betrayal. With over 1 billion customisation options, this tale of space mutiny creates the experience of building your own boss - as every ship will be torn from you and become your next boss to defeat. Every spaceship creation builds a unique theme soundtrack, with an epic scale of dogfighting as a single-pilot fighter, all the way to a space station the size of a small moon. Cross-platform play and an unprecedented freedom of spaceship battle creation awaits you.
Was this recommendation...?
Useful