Top 20 Three Rings Games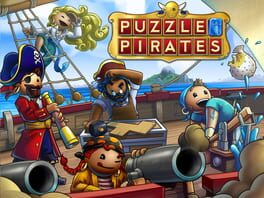 Brace yourself for swashbuckling puzzle action as you pillage your way to glory across the briny deep.

Create and customize a pirate, collect booty, and join a player-run crew of cutthroats! Every activity in Puzzle Pirates is a uniquely fun puzzle: be it sailing, gunning, or hauling treasure, your own puzzling skill determines your success.

Free to Play: Puzzle Pirates is free to play.
Was this recommendation...?
Useful