Top 20 Tilted Mill Entertainment, Inc. Games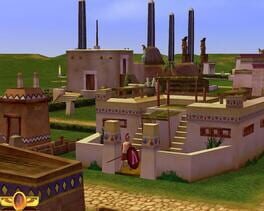 Children of the Nile: Alexandria is an addition to the base Children of the Nile game, adding a new mini-campaign focused on the rise of the city of Alexandria.
Using the unique city-building dynamics of Children of the Nile, you will carve out a new dynasty to rule all of Egypt, and build the greatest city of the ancient world! Each person in your city is a fully developed person, with wants and needs. Tend to their needs and they will work for you so that you can create a powerful empire and a lasting legacy.
In Alexandria, you assume the role of the new Pharaohs of Egypt, in a three-scenario mini-campaign set during and after the final stages of Alexander the Great's career. Consolidate your power as Alexander's former lieutenants vie for control of his empire, all while growing a massive new Egyptian capital and constructing new massive monuments: the Great Lighthouse and Great Library of Alexandria!
Was this recommendation...?
Useful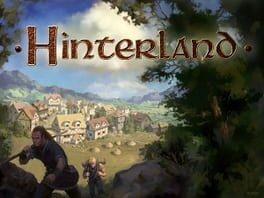 Loot, level and build with fast paced RPG combat and strategic base building.

Can you build a vibrant settlement, lead your people to prosperity, and tame the wild Hinterland.

A variety of characters, weapons, and strategies are at your disposal -- will you lead the charge with a devastating two-handed strike, or stand behind the herder in plate mail with your trusty bow?

Choose your settlers from a huge cast of characters and arm them for defense, or give them tools for production.

Each game of Hinterland takes place in a new location with different resources, items, and challenges. Different challenges feature a range of enemies, including orc war camps, dark elf raiding parties, goblin infested mines, ruined cities filled with undead, and more.
Was this recommendation...?
Useful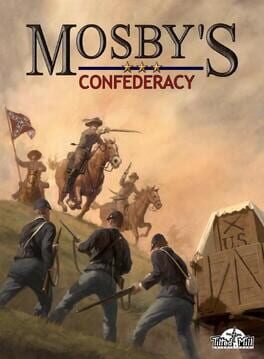 As John Singleton Mosby, one of the Civil War's most interesting and dynamic leaders, you are charged, not with leading vast armies into battle, but with commanding small bands of skirmishers, scouts, and guerilla fighters on opportunistic missions to scout, ambush, steal supplies, and harass a larger and better-armed force of Union soldiers, in this game of turn-based strategy and real-time tactical combat for the PC.

Missions and their objectives are randomized, so you'll need to approach each game differently, carefully planning your strategy for success. You draw your soldiers from local towns, then, through hard-won battlefield experience, transform them into fighting men — scouts, cavalry, rangers, and riflemen. Between battles you'll invest in local towns, so they can serve as field hospitals, stables and munitions caches, helping to keep your forces fit and able to fight, and so that they remain confident and supportive of your ongoing efforts and willingly supply men to fight for your cause - and as the war rages on this becomes increasingly challenging.

Throughout the campaign your progress is tracked, with a full report of your accomplishments provided at its completion. Can you build a name for yourself, just like Mosby?
Was this recommendation...?
Useful