Top 20 TimeSymmetry Games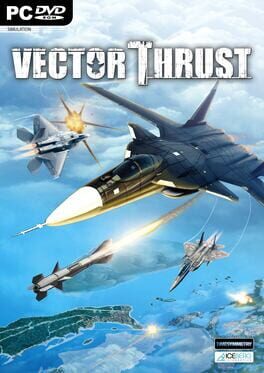 Vector Thrust is a fast-paced single and mulltiplayer combat flight game, using a unique cel shaded art style. With an extensive variety of game modes like the unpredictable and vicious Quick Action, a customizable Skirmish Mode, and multiple immersive story-based campaigns, Vector Thrust aims to please both players wanting to get straight into the sky and those who love a flexible, diverse and customizable gaming experience. Vector Thrust gives the player full power over the game to alter any aspect of the game they choose, ranging from simple tweaks to full-blown modifications. Adding user-made skins, changing unit performance and parameters or even complete battle scenarios is easy and open to anyone. With fully fleshed out Map, Mission and Campaign editors, Vector Thrust boasts unlimited expandability and adaptability.
Was this recommendation...?
Useful