Top 20 Torreng Labs Games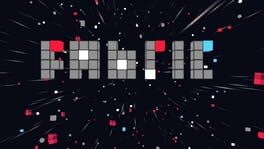 Fabric is a First Person Puzzle Game with bending and squeezing mechanic to solve the challenging puzzles and complete the glitchy voxel-based levels. Your goal is, basically, to reach the end of the level. To achieve this goal, you won't need to collect numerous of items, won't craft anything absurd or won't try to persuade any chatty AI: In Fabric, you will change the shape of voxel-based levels and physics with your gun. This gun allows you to bend space, squeeze the world, separate tiles from each others and bring them together.
Was this recommendation...?
Useful