Top 20 tri-Crescendo Games
Super Smash Bros. for Wii U is the fourth console-based entry in the popular Super Smash Bros. series of fighting games. With an even larger roster of fighters than its predecessors and the introduction eight player battles, Smash for Wii U continues to add to the formula that gamers have loved since 1999.
Was this recommendation...?
Useful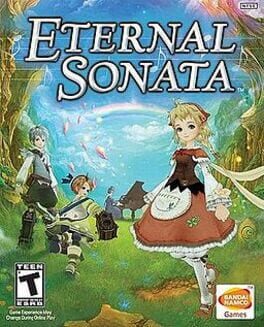 Eternal Sonata (トラスティベル 〜ショパンの夢〜 Torasuti Beru ~Shopan no Yume~?, Trusty Bell: Chopin's Dream) is a role-playing video game developed by tri-Crescendo and published by Namco Bandai Games. The Xbox 360 version of the game was released on June 14, 2007 in Japan, September 17, 2007 in North America, and October 19, 2007 in Europe. The game was also released on the PlayStation 3 with additional content as Trusty Bell: Chopin's Dream – Reprise (トラスティベル 〜ショパンの夢〜 ルプリーズ Torasuti Beru ~Shopan no Yume~ Rupurīzu?) on September 18, 2008[3] in Japan, and in North America on October 21, 2008,[4] and in Europe with the original name Eternal Sonata on February 13, 2009.[5]

The game is centered on the Polish romantic pianist and composer Frédéric Chopin, who died of tuberculosis at the age of 39. The story envisions a fictional world dreamed by Chopin during his last hours that is influenced by Chopin's life and music, and in which he himself is a playable character, among others. The game's battle system centers on musical elements and character-unique special attacks. Light and darkness play a part in the appearance and abilities of enemies on the battlefield, as well as the types of magic that can be cast.[6]

The game features a selection of Chopin's compositions played by pianist Stanislav Bunin, though the original compositions were composed and arranged by Motoi Sakuraba. It is notable for its use of classical piano pieces, educational cutscenes featuring real paintings and photographs (in contrast to the cel-shading graphics of the game) and lush landscape design.
Was this recommendation...?
Useful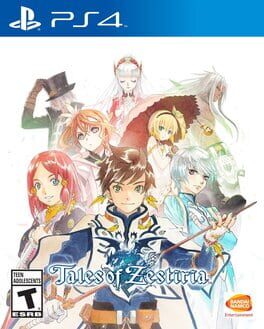 Tales of Zestiria is a Japanese role-playing game. It is the fifteenth main entry in the Tales series. As with previous entries in the Tales series, the game uses a variation of the action-based Linear Motion Battle System, with additional elements including a navigable open world, and the ability for certain characters to fuse into a single entity in battle to deliver powerful attacks. The story follows Sorey, a young man blessed with powers by a mystical spirit race known as the Seraphim who act as a stabilizing force in the land, as he travels to free the land of Glenwood from the threat of the Hellion, creatures spawned by negative emotions.
Was this recommendation...?
Useful