Top 20 Troika Games Games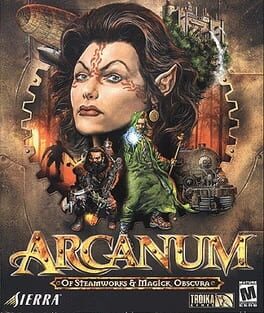 Imagine a place of wonder,where magic and technology hold equal sway, and an adventurer might just as easily wield a flintlock pistol as a flaming sword. A place where great industrial cities house castle keeps and factories, home to Dwarves, Humans, Orcs and Elves alike. A place of ancient runes and steamworks, of magic and machines, of sorcery and science.
Arcanum is the first game to come from the development house Troika Games, LLC, started by former Fallout team members Tim Cain, Leonard Boyarsky, and Jason Anderson. This team takes the depth of gameplay and world-building in role-playing games to entirely new levels of realism and excitement.
Arcanum creates a compelling new world where magic and technology coexist in an uneasy balance. As Arcanum opens, the mechanical age has only recently arrived in this ancient land where Humans, Elves, Dwarves, Orcs and other races have learned to survive in the new sprawling industrialized cities. But this radical shift from magic to technology has created a potentially explosive situation. As the townspeople and other thinkers begin mass production of light bulbs, batteries, eyeglasses and guns, the Mages grow leery. This tightly wound setting is the starting point from which the character must set out on his quest.
Was this recommendation...?
Useful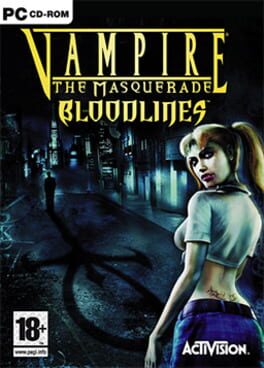 Vampire: The Masquerade – Bloodlines is a 2004 action role-playing video game developed by Troika Games and released by Activision for Microsoft Windows.

Set in White Wolf Publishing's World of Darkness, the game is based on White Wolf's role-playing game Vampire: The Masquerade and follows either a male or female character who is killed and subsequently revived as a fledgling vampire. The game depicts the fledgling's journey through 21st-century Los Angeles to uncover the truth behind a recently discovered relic that heralds the end of all vampires.

Bloodlines is presented from first- and third-person perspectives. The player assigns their character to one of several vampire clans—each with unique powers, customizes their combat and dialog abilities and progresses through Bloodlines using violent and nonviolent methods. The selection of clan affects how the player is perceived in the game world, and which powers and abilities they possess; this opens up different avenues of exploration and methods of interacting with or manipulating other characters. The player is able to complete side missions away from the primary storyline by moving freely between the available hubs: Santa Monica, Hollywood, downtown Los Angeles, and Chinatown.
Was this recommendation...?
Useful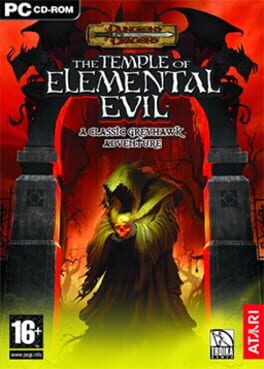 The game begins with an opening vignette that is determined by the alignment of the party. All of these require the player to start in the town of Hommlet.
Was this recommendation...?
Useful