Turn 10 Studios
Turn 10 Studios

(Company)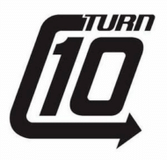 81

/

100

8

Overall rating based on 8 games
Located in Redmond, Washington, Turn 10 Studios is the creator of the Forza Motorsport franchise.

Turn 10 is a subdivision of Microsoft Studios, established in 2001 as a first-party racing game developer. Turn 10 Studios began working on the original Forza Motorsport to fill the void of simulation racing games on the Xbox console. With an emphasis on driving mechanics and the newest features of Xbox LIVE, the original Forza Motorsport was released in May of 2005 to much critical acclaim and community support.

Building off its success, Turn 10's team immediately began working on a sequel intended to be released on Microsoft's new Xbox 360 console. Forza Motorsport 2 was released in May of 2007, pushing the boundaries of User Generated Content (UGC) with a robust livery editor and online Auction House, giving casual players new options for expressing their creativity on and off the track. With new online tools, the Forza community thrived as painters, tuners, seller, and racers shared their creations via Forzamotorsport.net.

In late 2007, Turn 10 Studios began an intense development process for the next Forza installment. Our most ambitious project to date, Forza Motorsport 3 boasted enhanced graphics, driving physics, and UGC. Turn 10 released the game in October 2009 to critical and commercial success.

Released in October of 2011, Forza Motorsport 4 brought even more excitement to the franchise with Kinect integration, including the stunning Autovista experience. With hundreds of cars rendered in stunning detail, and new tracks to hone skills on, Forza Motorsport 4 was another resounding success for Turn 10 Studios.

With Forza Horizon, the Forza universe expanded to the open road. Action racing put the player in an open world that demands driving skill and rewards driving style. With lots to explore and a cutting-edge soundtrack to compliment the scenery, Horizon was an evolution of the authentic Forza experience.

In 2013, Turn 10 released Forza Motorsport 5, the first Forza Motorsport game to appear on the newest Xbox console, Xbox One. Featuring astonishing graphics and cutting-edge features like cloud-powered Drivatar opponents, Forza Motorsport 5 is a landmark racing game that defined the next generation of consoles and continues to appeal to Xbox fans across the world.

Forza Horizon 2 was released in 2014, featuring the wide-open spaces of Southern Europe to explore in hundreds of realistic, real-world cars. With a full day-night cycle and dramatic weather effects, Forza Horizon 2 was hailed by fans and critics alike for its beautiful visuals and emphasis on pure fun. In March 2015, Turn 10 released Forza Horizon 2 Presents Fast & Furious, a standalone expansion for Forza Horizon 2, inspired by the Fast & Furious film series and featuring many of the cars from Universal's blockbuster action film, Furious 7.
Sorting
Rating
Title
Release Date
Non-Academic
DriveClub Revisited: Is Dynamic Weather a Game-changer?(2014)
John Linneman
Visit Link
-
Details
---
Last updated on