Top 20 Two Desperados Games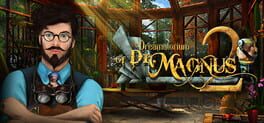 The Dreamatorium of Dr. Magnus 2 is the second chapter of the game you loved. Colorful locations, challenging puzzles, RPG elements, amusing comments and many more to come!
Was this recommendation...?
Useful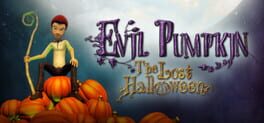 Meet Lemuel Barnabas. He is not a protagonist in our story, but just look at him - he's scrappy and funny, talks to himself, likes music and long walks behind the bar. In a word - he is quite mad, but as mad as he is, he's the one you come to for help. Help? What happened? You didn't hear? Apparently there is this thing called Halloween. I know, I know, it sounds stupid. But there's candy involved! Now I have your attention. The city of Dern is ostracized from the Halloween community. Everyone around you seem to know something about it, but you're a boy, nobody is going to tell you. In this step away from the classic HO gaming take things into your own hands and find out whatever happened to Halloween.
Was this recommendation...?
Useful