Ubisoft Blue Byte
Ubisoft Blue Byte

(Company)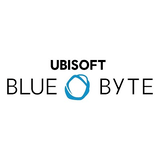 47

/

100

8

Overall rating based on 8 games
Blue Byte became a subsidiary of Ubisoft in 2001.
The company's name was officially changed to Ubisoft Blue Byte in 2017 followed by a 3rd studio being opened under the group name.

In 2019 it was announced that Ubisoft Blue Byte's 3 studios would be separated into their own Ubisoft branded studios, in preparation for a possible expansion, located in Berlin, Düsseldorf and Mainz.
The studios will continue to work under and/or use the Ubisoft Blue Byte name as a label.

"Ubisoft Blue Byte is the renowned network of three development studios operating out of Germany. Each studio contributes to Ubisoft's global success through excellent AAA projects."
Sorting
Rating
Title
Release Date
The Settlers
December 31st, 2020 (in a year)
PC (Microsoft Windows)
Last updated on