Top 20 Ubisoft Chengdu Games
London, 1868. The Industrial Revolution unleashes an incredible age of invention, transforming the lives of millions with technologies once thought impossible. Opportunities created during this period have people rushing to London to engage in this new world, a world no longer controlled by kings, emperors, politicians, or religion, but by a new common denominator: money.

Not everyone is able to enjoy the benefits of this boom, however. Despite fueling the engine of the British Empire, workers' lives are little more than legalized slavery while the top few percent profit from their labor. Living poor and dying young, the lower class unite in protest as a new kind of family, gangs, who turn to a life in the underworld in their struggle to survive. A struggle, until watchful Assassins come to their side and re-ignite an age-old conflict involving London's leaders that will echo throughout modern history, from the underground up.

Introducing Jacob Frye, who with the help of his twin sister Evie, will change the fate of millions in Assassin's Creed® Syndicate. Rise to rally and lead the underworld to break the corrupt stranglehold on London in a visceral adventure filled with action, intrigue, and brutal combat.
Was this recommendation...?
Useful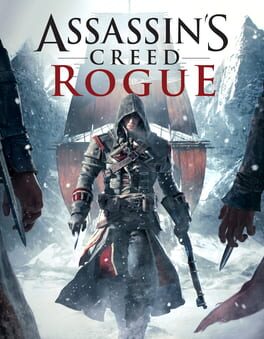 1751. North America. Amidst the chaos and violence of the French and Indian War, Shay Patrick Cormac, a fearless young member of the Assassins order, undergoes a dark transformation that will shape the future of the brotherhood forever. After arguing over a dangerous mission gone tragically wrong, Shay is betrayed by the Assassins who attempt to end his life. Cast aside by those he once called brothers, Shay sets out on a mission to wipe out all who turned against him and ultimately become the most feared Assassin hunter in history. Introducing Assassin's Creed Rogue, the darkest chapter in the Assassin's Creed franchise yet. As Shay, you will experience the slow transformation from Assassin to Assassin Hunter. Follow your own creed and set off on an extraordinary journey through New York City, the wild river valley, and far away to the icy cold waters of the North Atlantic in pursuit of your ultimate goal to bring down the Assassins.
Was this recommendation...?
Useful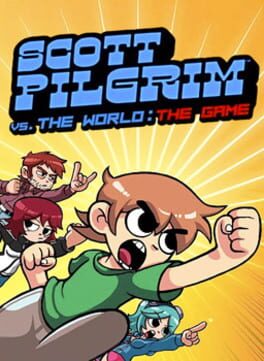 Scott Pilgrim vs. the World: The Game is a side-scrolling beat 'em up game based on the Scott Pilgrim series. Play as the cast, who must battle through seven levels in order to defeat Ramona's seven evil exes. Characters have their own individual movesets, which can be expanded upon by gaining enough experience, and are also able to use weapons. The game has up to 4 person local multiplayer
Was this recommendation...?
Useful