Top 20 Ubisoft Massive Games
Beyond the reach of civilization lies a lawless island ruled by violence. This is where you find yourself stranded, caught in a bloody conflict between the island's psychotic warlords and indigenous rebels. Struggling to survive, your only hope of escape is through the muzzle of a gun. Discover the island's dark secrets and take the fight to the enemy; improvise and use your environment to your advantage; and outwit its cast of ruthless, deranged inhabitants. Beware the beauty and mystery of this island of insanity… Where nothing is what is seems, you'll need more than luck to escape alive.
Was this recommendation...?
Useful
Assassin's Creed Revelations presents the most immersive experience available in the series to date and the culmination of Ezio's adventure. In Assassin's Creed Revelations, master assassin Ezio Auditore walks in the footsteps of his legendary mentor, Altair, on a journey of discovery and revelation. It is a perilous path - one that will take Ezio to Constantinople, the heart of the Ottoman Empire, where a growing army of Templars threatens to destabilize the region.

In addition to Ezio's award-winning story, the acclaimed online multiplayer experience from Assassin's Creed Brotherhood returns; refined and expanded, with more modes, more maps and more characters that allow players to test their assassin skills against others from around the world. The latest chapter in the Assassin's Creed saga also includes revolutionary gameplay, allowing players to manipulate the construct of Desmond's memories and the Animus to decipher the mysteries of his past and gain insight into the future.
Was this recommendation...?
Useful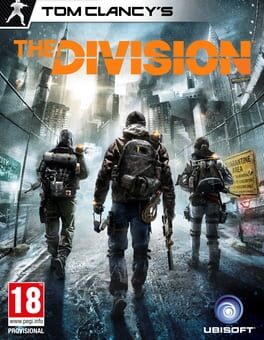 We live in a complex world. The more advanced it gets, the more vulnerable it becomes. We've created a house of cards. Remove just one and everything falls apart.

On Black Friday, a devastating pandemic sweeps through New York City and, one by one, basic services fail. In only days, without food or water, society collapses into chaos. The Division, an autonomous unit of tactical agents, is activated. Leading seemingly ordinary lives among us, the agents are trained to operate independently in order to save society. When society falls, your mission begins.
Was this recommendation...?
Useful