Unties
Unties

(Company)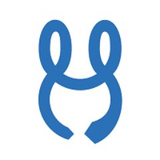 77

/

100

17

Overall rating based on 17 games
Sony Music Entertainment Japan's game publishing label.

"In recent years game development has progressed to a point where it is possible to develop high-quality games with even a small team.
In addition, with the evolution of digital publishing, it has become relatively easy to distribute titles to users all over the world.
Independently developed and published games has become the trend in game development, especially in Europe and the United States.

This trend is also creating situations where creative indie titles and releases made by creators are buried without being notice.

At Unties, we help bring these masterpieces to light.
Utilizing experiences that Sony Music Entertainment has in entertainment business, our mission is to bring the best indie game titles for multiple platforms and to support its marketing and promotions."
Sorting
Rating
Title
Release Date
Azure Reflections
August 11th, 2012 (8 years ago)
PlayStation 4 / PC (Microsoft Windows) / Nintendo Switch
TINY METAL
December 21st, 2017 (2 years ago)
Mac / PlayStation 4 / PC (Microsoft Windows) / Nintendo Switch
Gensou Skydrift
December 11th, 2019 (2 months ago)
PC (Microsoft Windows) / Nintendo Switch
Gensokyo Defenders
November 29th, 2018 (a year ago)
PC (Microsoft Windows) / Nintendo Switch
3rd Eye
September 30th, 2019 (4 months ago)
PlayStation 4 / PC (Microsoft Windows) / Nintendo Switch
The Midnight Sanctuary
October 4th, 2018 (a year ago)
PlayStation 4 / PC (Microsoft Windows) / PlayStation VR / Nintendo Switch
BATTLLOON
February 27th, 2019 (a year ago)
PC (Microsoft Windows) / Nintendo Switch
Last updated on