Varsav Game Studios
Varsav Game Studios

(Company)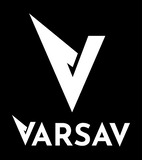 67

/

100

2

Overall rating based on 2 games
VARSAV Game Studios S.A. (previously Varsav VR SA) concentrates activities in game video area based on own games and applications development and connecting external development teams to the Company. Furthermore, the Company offers advisory services for technological companies.

In april 2017 the Company has started production process of Bee Simulator game. Bee Simulator is an adventure game from first and third person perspective, with scenario that bases on real bees life and hive behaviour.

Bee Simulator is a game dedicated for the age group 8–50, in which player takes the role of the bee, and must carry out all of its assigned task, as it is in real life of bees.
Sorting
Rating
Title
Release Date
Sorting
Rating
Title
Release Date
Last updated on