Versus Evil
Versus Evil

(Company)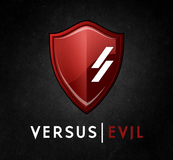 71

/

100

22

Overall rating based on 22 games
"Versus Evil focuses on making independent game developers successful."
"Versus Evil is focused solely on the independent game developer.
We provide the business edge, so you can focus on the important stuff – making
the games you want to make.
We stand together and compete in the ultimate boss battle.
We are the small guy fighting our way to the top – but armed with a kick ass sword.
It's you. It's us.
Together, we both win."
Sorting
Rating
Title
Release Date
The Banner Saga 3
July 26th, 2018 (a year ago)
Mac / Android / iOS / PlayStation 4 / Xbox One / PC (Microsoft Windows) / Nintendo Switch
The Banner Saga 2
April 19th, 2016 (4 years ago)
PlayStation Network / Mac / Android / iOS / PlayStation 4 / Xbox One / PC (Microsoft Windows) / Nintendo Switch
The Banner Saga
January 14th, 2014 (6 years ago)
PlayStation Network / Mac / Android / iOS / PlayStation 4 / Xbox One / Linux / PC (Microsoft Windows) / Nintendo Switch
Let Them Come
October 3rd, 2017 (2 years ago)
Mac / PlayStation 4 / Xbox One / PC (Microsoft Windows)
Holodrive
March 24th, 2016 (4 years ago)
PC (Microsoft Windows)
Armikrog
September 30th, 2015 (4 years ago)
Wii U / Xbox One / Linux / PC (Microsoft Windows) / PlayStation Network / Mac / PlayStation 4
Last updated on