Top 20 Virgin Games USA Games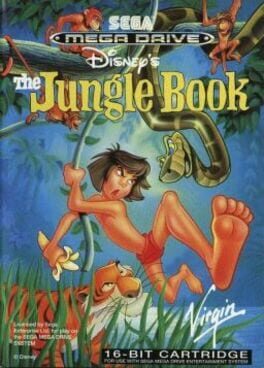 The Jungle Book game is based on a Disney movie hero Mowgli. It's a scrolling arcade action game. You play as Mowgli and your goal is to gather all gems and return to one of your friends or your mother. The jungle is full of the nasty animals and you have to make your way through it safely.
Was this recommendation...?
Useful
Disney's Aladdin is a platform video game developed by Virgin Interactive based on the 1992 motion picture of the same name. The game was released for the Sega Genesis/Mega Drive in November 1993 and was later ported to the Nintendo Entertainment System, Game Boy, and home computers. It is one of several video games based on this film, including one game that was released in the same month by Capcom for the Super Nintendo Entertainment System.
Was this recommendation...?
Useful
Cool Spot is a mascot for 7 Up, introduced in 1987. During this time, the red spot in the 7 Up logo was anthropomorphized: given arms, legs, a mouth, and sunglasses. British video games developer Virgin Interactive's American studio produced a platform game starring the 7 Up Spot, entitled Cool Spot.
Was this recommendation...?
Useful