Visceral Games
Visceral Games

(Company)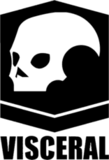 71

/

100

11

Overall rating based on 11 games
Formerly known as EA Redwood Shores.

After the success of Dead Space, the studio was able to move from an internal development studio of EA Games to a separate subsidiary with a focus on third-person action games.

Along with the studio's name change two branch studios were created by EA, Visceral Montreal alongside EA Montreal and Visceral Melbourne.

Visceral Melbourne closed in September 2011.
Visceral Montreal closed in February 2013.
Visceral Games closed in October 2017.
Established:
Status changed on:
Sorting
Rating
Title
Release Date
Dead Space 2
January 25th, 2011 (9 years ago)
PlayStation 3 / PC (Microsoft Windows) / Xbox 360
Dead Space 3
February 5th, 2013 (7 years ago)
PlayStation 3 / PC (Microsoft Windows) / Xbox 360
Dante's Inferno
February 4th, 2010 (10 years ago)
PlayStation 3 / PlayStation Portable / Xbox 360
Battlefield Hardline
March 17th, 2015 (5 years ago)
PlayStation 4 / Xbox One / PlayStation 3 / Xbox 360 / PC (Microsoft Windows)
Non-Academic
Battlefield Hardline hamnade mitt i debatten om polisvåld - snart är det premiär(2015)
Karl-Magnus Troedsson
Visit Link
-
Details
---
Non-Academic
Why Battlefield Hardline Will Launch in 2015(2014)
Karl-Magnus Troedsson
Visit Link
-
Details
---
Last updated on