Top 20 Visual Science Games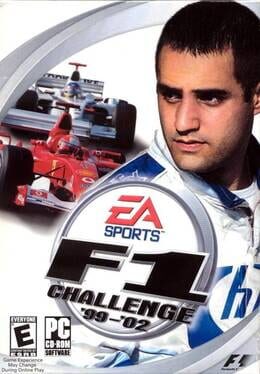 F1 Challenge (F-1 ライブ インフォメーション F-1 Live Information?) is an officially licensed Formula One game developed by Bell Corporation and produced by Sega for the Sega Saturn. The game contains only three of the many Formula One Circuits, Hockenheim, Monte Carlo and the Suzuka Circuit while having another three based on the fictional Neo City containing three different configurations.[1]

While containing a full license (The license is granted by FOCA, not the FIA) of the 1995 Formula One racing season with thirteen teams and twenty-six drivers, the game only allows the player to play as five drivers: Michael Schumacher (Benetton), Damon Hill (Williams), Jean Alesi(Ferrari), Ukyo Katayama (Tyrrell), and Mika Häkkinen (McLaren). The other teams and drivers are in the game and the cars are correctly modeled but are unselectable.
Was this recommendation...?
Useful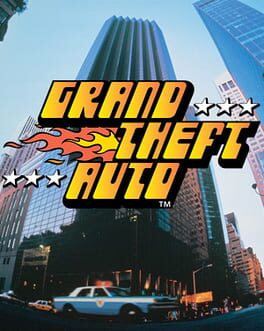 Drive dozens of varied vehicles around three of America's toughest cities.





Only the best will be able to tame the fastest cars. Only the smartest will know all the short-cuts and the whereabouts of the hottest wheels.





Only the toughest will be able to take on the world and finish the job like a professional...
Was this recommendation...?
Useful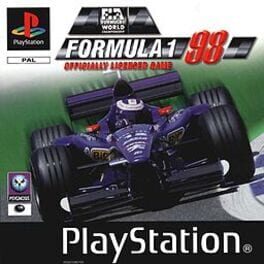 Psygnosis hits back with Formula 1 98 not only providing a new game engine and features but also developer Visual Science. Formula 1 98 also sports a real 1998 FIA licences insuring real tracks, cars, racers, teams, more detailed statistics and other F1 lifelike aspects.

Visually Visual Science have managed to tweak field depth and reduce pop up while providing the same detailed, fast visuals the first two were known for. Players also witness the action from a new cockpit view with realistic driver head animation and new particle effects have been added to heighten realism and crash effects. Also check out startling commentary now not only with famous English commentators but also other languages provide real commentators, certainly a good option for those who prefer non-English commentary.

Cars are also modelled upon 1998 versions with greater attention to detail and advertising while all tracks have been greatly improved likewise. The Interface now features a track map in arcade mode while existing car dynamics and control have been tweaked in simulation mode to appear more realistic than ever. Formula 1 98's new pit features have also been added including animated pit crew, penalties and Wipeout style pit stops in arcade mode. Psygnosis have also incorporated a new arcade challenge mode while many of the game's existing features such as modes, options and general features have been retained.
Was this recommendation...?
Useful