Top 20 Vlambeer Games
The skies will be set aflame and the seas will overflow with wreckage in Vlambeer's stylish arcade shooter LUFTRAUSERS! Select from over 125 combinations of weapons, bodies, and propulsion systems and take to the skies to battle enemy fighter planes, battleships, submarines, and rival aces for glory, honor, and high scores.
Was this recommendation...?
Useful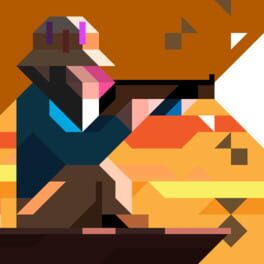 Ridiculous Fishing is a mobile fishing video game where players use motion and touch controls to catch fish and subsequently shoot them out of the sky for cash. The game is known for its developers' battle against a cloned version of their game released by another company. The game was developed and published by Vlambeer—Rami Ismail and Jan Willem Nijman—and released for iOS on March 14, 2013, and later that year for Android.

Players cast a fishing line into the ocean and use motion controls to avoid fish as the hook sinks and to catch as many fish as possible as the reel retracts. Players then touch the screen to shoot fish out of the sky for money that can be spent on upgrades. Nijman developed the idea during a television show about tuna fishermen. The game was first released as Flash game Radical Fishing with the same basic mechanics. A year after Vlambeer began their iOS development, Gamenauts released Ninja Fishing, a clone of the game that hurt Vlambeer morale. The team worked on other games and spoke publicly about the situation to a standing ovation at the 2012 Game Developers Conference before resolving to scrap the majority of their work and finish the game. Artist Greg Wohlwend moved in with iOS developer Zach Gage to work 14-hour days on the game.

Ridiculous Fishing received "near-universal perfect scores" at launch[1]—what review score aggregator Metacritic describes as "universal acclaim".[2] It won an Apple's 2013 Design Award and was their iPhone game of the year. Reviewers noted Vlambeer's struggle against the copy of their game and praised the game's balance and both visual and game design.
Was this recommendation...?
Useful
Nuclear Throne is an action roguelike-like by Vlambeer about mutants fighting their way through a post-apocalyptic world. The radioactive waste in the world allows mutants to get ahead by mutating new limbs on the fly, the abundant availability of powerful weaponry make the quest to become ruler of the Wasteland one fraught with peril.
Was this recommendation...?
Useful