Top 20 VU Games Games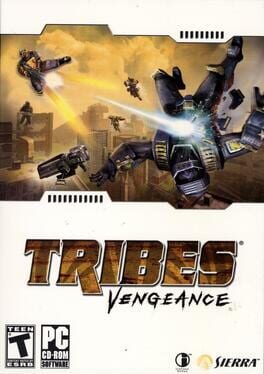 Set hundreds of years before the events of Starsiege: Tribes, Vengeance depicts the birth of the growing Tribal War. It focuses on the events surrounding five different characters over the course of two generations and how they each contribute to the developing war. The story ("The Past") begins with a Phoenix sub-clan leader named Daniel abducting the soon to be Queen, Princess Victoria. He takes her to his home world to show her the injustices done to his people and the two eventually fall in love. During this time, a cybrid assassin named Mercury is hired by an unknown contractor to eliminate Daniel, but the contract is canceled moments before the shot is fired. Eventually, Victoria and Daniel try to make amends between the Imperials and the Phoenix, but it all ends disastrously when the Phoenix's enemies, the Blood Eagle tribe, stage a raid on a Phoenix base disguised as Imperial troops. In rage, Daniel kills the Imperial King, Tiberius, whom Victoria avenges by killing Daniel. It turns out that Victoria was pregnant with Daniel's child, who was born female under the name Julia soon afterwards.
Was this recommendation...?
Useful