Top 20 WayForward Technologies Inc. Games
Embark on a brand new adventure with Shantae, the hair-whipping belly dancing genie. When she loses her magic, Shantae must team up with her nemesis, the nefarious pirate Risky Boots in order to save Sequin Land from an evil curse. As a pirate, Shantae gains new weapons to advance her quest, slay monsters, battle epic bosses…and hopefully get her magic back in the bargain! But can she really trust her deadliest enemy?
The third Shantae game is the biggest yet! Beyond Sequin Land lie cursed islands and labyrinths each hiding a new piece of Pirate Gear - Flintlock Pistol, Pirate Hat, Scimitar, Risky's Boots, and even a Cannon. Upgrade Shantae's hair and weapons or unlock advanced Fighter's Moves. Locate maps, return lost Heart Squids, collect rare loot, and laugh out loud at the weird, wild, and wonderfully humorous cast of characters. Incredible stereoscopic visuals, unlockable Pirate-Mode, multiple endings, and an unforgettable soundtrack make this one game you won't want to miss!
Was this recommendation...?
Useful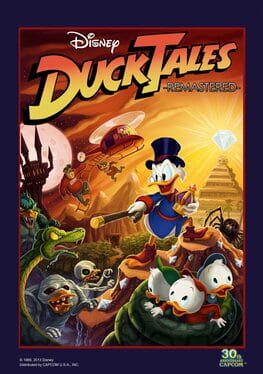 DuckTales Remastered takes the classic Disney platforming adventure to a whole new level. All of the visuals from the 8-bit game have been beautifully re-created as hand-drawn and animated sprites, across a backdrop of luscious, re-envisioned level backgrounds. Furthermore, original Disney Character Voices talent, including some from the cartoon TV series, bring in-game characters to life with charm and wit, while the classic melodies of the original soundtrack are given a modern twist. The game also features an all new tutorial level where players can get familiar with the iconic pogo jump and cane swing, while Scrooge McDuck's Museum allows players to track all their stats and compare their progress with others via global leaderboards.
Was this recommendation...?
Useful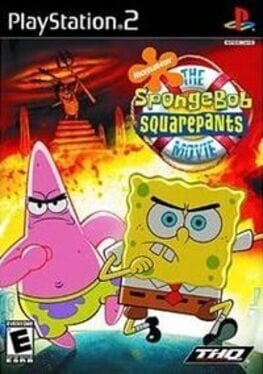 On a heroic, comedic quest through more than 20 levels of platform, driving and sliding action, SpongeBob and Patrick leave Bikini Bottom and journey to new and unexplored lands. Players join their struggle to defeat Plankton's diabolic scheme to take over the world...Plan Z! Plankton has stolen King Neptune's crown and assumed control of the town of Bikini Bottom, placing the blame squarely on Mr. Krabs. Together, SpongeBob and Patrick must journey to far away Shell City to recover the crown, return to Bikini Bottom and save the town and Mr. Krabs.
Was this recommendation...?
Useful