Top 20 We Create Stuff Games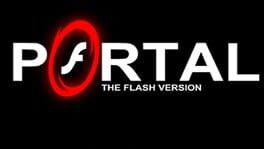 A free flash game inspired by Valve's Portal. This fan created game shares the same mechanics, objects and themes as the original Portal, however it's in 2D and has a male protagonist.
Portal: The Flash Version started as a Flash project by Hen Mazolski and Ido Tal, back when Valve first announced about Portal. This may be the reason why this flash game and the objects in it (such as the crusher) resemble the ones in the trailer more than those from the released game.
Was this recommendation...?
Useful