Top 20 Webfoot Technologies Games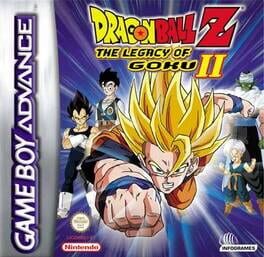 Dragon Ball Z: The Legacy of Goku II was released on June 17, 2003. The plot of the game picks up where The Legacy of Goku left off, and continues until the end of the Cell Games Saga when Gohan defeats the evil android Cell. The game introduced several new concepts to the series. The first was transformations, which allowed characters to become temporarily stronger, at the cost of slowly draining their energy. It also introduced the scouter, which allowed players to look up the stats of other characters in the game, as well as basic information about them. The game also introduced charged melee attacks, which allowed characters to unleash a powerful physical strike after a short charging period. The game also allowed characters to further supplement their stats with capsules that were scattered around the game world. Despite being titled "The Legacy of Goku" this game featured the most limited play as the character Goku.
Due to the game's success, a second version was released titled Dragon Ball Z: The Legacy of Goku II International exclusive to Japan on July 23, 2004. In this version all characters were given new profile images and their names were reverted to their original Japanese. However, Mister Satan still retains his English name "Hercule" on the front of his parade float.
[Source] - Wikipedia.
Was this recommendation...?
Useful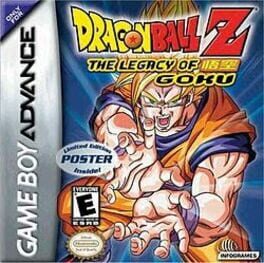 Dragon Ball Z: The Legacy of Goku takes you on an incredible journey to protect the universe from the evil Frieza once and for all. Goku's son has been kidnapped and it's up to you to save him. Vegeta, Krillin, Piccolo, and King Kai are some of the characters you'll encounter along your quest. You'll need your melee and ki combat strategies to defeat your enemies. The future depends on your ability to use your ki blasts, solar flare, and kamehameha attacks.
Was this recommendation...?
Useful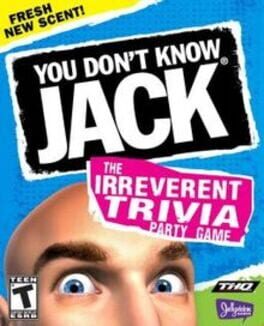 YOU DON'T KNOW JACK® - where high culture and pop culture collide!
Loaded with outrageous questions, wall-to-wall music and sound effects, blistering humor, and Cookie Masterson, your semi-lovable master of ceremonies, YOU DON'T KNOW JACK® is trivia-licious!
Key features:Up to Two players on the same computer
Genetically engineered with over 70 Episodes & over 15 hours of cranium-contorting questions.
Like that? Want more? Play favorite question types including DisOrDat™ and The Jack Attack™.
Long-lasting flavor with hundreds of questions that stay crunchy... even in MILK!
Taunt your opponents with more fun features like Screw Your Neighbor™ and the Wrong Answer of the Game!
Let the frivolity ensue with insane animation, hi-octane music, and hilarious wisecracks from your lovable yet verbally sassy host.
Lightning-fast gameplay – Don't drag your pants! The quicker you buzz in, the more cash you win or lose!
Was this recommendation...?
Useful