Top 20 Wideload Games Games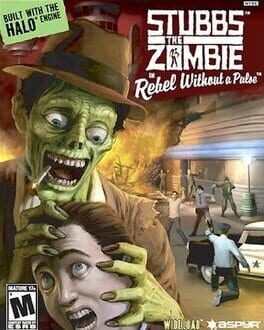 The game is set in a fictional City of the Future in 1959. Stubbs, a zombie who'll tug at your heartstrings and tickle your funnybone even as he's tearing the living guts right out of your body. This former traveling salesman trades in his briefcase for your braincase as the leading man in Wideload's first game, Stubbs the Zombie in "Rebel Without a Pulse".
In this game, players take on the role of the rebel himself Stubbs, a wisecracking Zombie who takes on an ultra-modern city of the future using nothing but his own carcass and the weapons of his possessed enemies. The game's tongue-in-cheek humor, innovative combat and strong storyline keep Stubbs the Zombie's gameplay as bizarre and unpredictable as its namesake.
On his quest, Stubbs lurches his way through numerous large and visually captivating indoor/outdoor environments in and around the gleaming city of Punchbowl, PA, a city built during the Eisenhower administration to show off the ultra-futuristic technology of the 21st century. Stubbs' brain-eating adventure brings him through bustling shopping districts and verdant farmlands to battle mad scientists, rural militiamen and the world's deadliest barbershop quartet. His enemies have shotguns, tanks, and all manner of futuristic weaponry. All Stubbs has is his own rotting corpse, a distinct lack of pain or conscience, and the ability to turn foes into zombie allies.
What begins as one zombie's search for revenge quickly escalates into an all-out war between the living and the dead - but this time it's the zombie fighting for truth, justice and the redemption of true love. Yes, it's a love story too.
Was this recommendation...?
Useful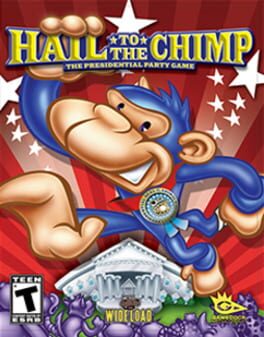 Since the dawn of time, Man has wondered who would win if a polar bear and jellyfish teamed up to fight an armadillo and yak. Do you have what it takes to learn the shocking truth? When the King of the Animals is forced to resign in disgrace, a motley group of candidates turns out for a bare-knuckle campaign to win the Crown. From Ptolemy, the mighty hippo, to Crackers, the devious monkey, each of the ten candidates has distinct strengths and strategies, but the same hunger for political power. Hail to the Chimp is a party game that delivers exciting gameplay, lush interactive environments, and a comic look at politics. Players use the game's unique team-up mechanic, mixing cooperation with competition, to claw their way to victory. Whether played by four friends on one TV, online against distant challengers or single-player against advanced AI, Hail to the Chimp offers endlessly replayable party fun for gamers of all stripes.
Was this recommendation...?
Useful