Top 20 Wild Games Studio Games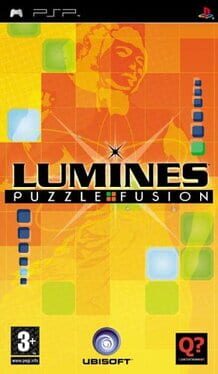 Lumines is a block-dropping game, that may seem at first to be similar to Columns and Tetris. A 2 x 2 square (an O tetromino) made of four smaller block pieces is dropped into the playing field, which may appear different as the player advances through levels or skins. The small blocks that comprise the larger blocks will be one of two different colors. The objective is to rotate and align the blocks in such a way as to create 2x2 squares of the same color, which may span multiple blocks and, indeed, share blocks. For example, if one should get a 2x3 area of matching blocks, the middle portion will "share" itself with both the left and right halves and create two 2x2 squares. After the "timeline", which is synchronized to the music, sweeps over the matching blocks, they disappear. When too many unmatched blocks pile up to the point where no more blocks may be dropped in the playing field, the game ends.
When part of a falling block hits an obstruction, the unobstructed portion of the block will split off and continue to fall. More points are scored by creating the largest number of squares during one "timeline" sweep. Increasing score multipliers are earned by repeatedly clearing squares on consecutive timeline sweeps. Bonuses are also awarded by reducing all remaining tiles to one single color or for removing all non-active tiles from the screen altogether.
Occasionally, a block falls with a special square of one of the two colors with a "jewel" in the center. This square, when cleared as part of a matched 2x2 square, will cause all individual blocks of the same color that are horizontally or vertically adjacent to the matched 2x2 square, or to an adjacent square, to be cleared without score. These can be used for both generating large bonuses, since generally several blocks of the other color will be formed once these are removed, as well as to help the player recover if the field becomes too cluttered.
Was this recommendation...?
Useful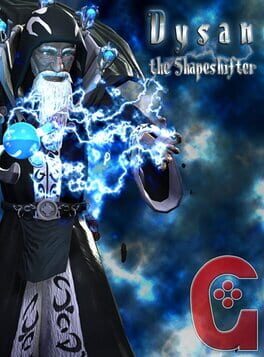 There's no better disguise than looking exactly like your enemy: Dysan the shapeshifter is an upcoming PC fantasy RPG, featuring the possibility of giving its players the opportunity to shape-shift into their enemies and even into any NPC creature to get unique opportunities to win battles and solve the game.
Was this recommendation...?
Useful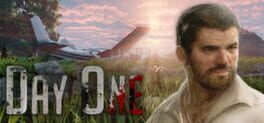 New Free DLC
SURVIVAL - CRAFTING - ADVENTURE
Explore a vast hostile environment while crafting new tools to help you survive. Discover intriguing puzzles and the mystery behind the strange remains of artifacts left in the Amazon Jungle.
Key Features :
Start with nothing and craft, hunt, fish and fight to survive.
Hunt panthers for their meat
Catch fish and find fruits
Build fire and cook your food
Search for water sources
Sneak behind enemies to perform stealth kills
World Exploration & Survival gameplay
Craft tools and weapons to survive in the jungle
Patch yourself up with makeshift bandages
Adjustable FOV
Story :
Garry Friedman, a veteran bush pilot in his early 40's , still broken down emotionally after a tragic accident involving his wife and his little girl, drowns himself in alcohol every night to escape his torment. Now numb to the constant dangers he faces, Garry keeps signing up for impossible jobs; he gets the cash, doesn't ask questions, business as usual. Some doubt his motives but Garry needs this danger now, he needs the adrenaline, it's the closest he gets to feeling alive again.
On Friday, June 13, 2014, a transport job has him going to a research facility in Yellowstone and bringing the some cargo to Nevada; the drop coordinates would then be updated during the mission. But Garry would never reach his destination…
0700 hours, slight ground vibrations, not strong enough for anyone to notice.
0735 hours, Garry has loaded the cargo and is flying off
0740 hours, The Yellowstone super volcano starts erupting
The sudden gushes of poisonous fumes send Garry and his plane spiraling through the skies. While he tries to regain control, the artifacts inside his cargo start to activate. A sudden burst of energy explodes and suddenly Garry`s plane, and everything with it, crashes into the Amazonian jungle; the drop slowed down by the enormous flora.
0750 hours, Garry blacks out. The carcass of his plane lies amongst the trees.
Wild Games Studio presents:
An extraordinary adventure awaits, where you will need to survive through hostile environments, explore ancient civilizations, and discover a truth that will change your understanding of the world, forever!
This cargo might have saved your life once, but what happens next?
It's all up to you …Day One
Was this recommendation...?
Useful