Top 20 Williams Electronics Games
Defender is an arcade video game developed released by Williams Electronics in 1980. A shooting game featuring two-dimensional (2D) graphics, the game is set on a fictional planet where the player must defeat waves of invading aliens while protecting astronauts. Development was led by Eugene Jarvis, a pinball programmer at Williams; Defender was Jarvis's first video game project, and drew inspiration from Space Invaders and Asteroids. Williams planned to display the game at the Amusement & Music Operators Association (AMOA) trade show, though development delays resulted in the team working on the game up until the show started.

Defender was commercially successful, selling over 55,000 units to become the company's best selling arcade game. Praise among critics focused on the game's audio-visuals and gameplay. It is frequently listed as one of Jarvis's best contributions to the video game industry, as well as one of the most difficult video games. Defender was ported to numerous platforms, inspired the development of other games, and was followed by sequels and many imitations.
Was this recommendation...?
Useful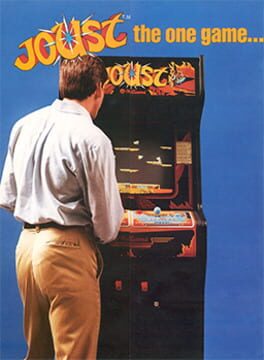 Joust is an arcade game developed by Williams Electronics and released in 1982. It is a platform game that features two-dimensional (2D) graphics. The player uses a button and joystick to control a knight riding a flying ostrich. The object is to progress through levels by defeating groups of enemy knights riding buzzards.
Was this recommendation...?
Useful