Top 20 Wizards of the Coast LLC Games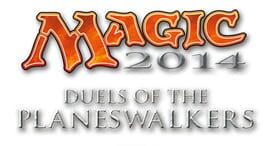 Ignite your spark with Magic 2014 — Duels of the Planeswalkers!

With over 12 million fans, discover what makes Magic: The Gathering the world's premier trading card game.

Become a Planeswalker and travel the planes of existence unleashing a torrent of spells and creatures to devastate your opponents. Prove yourself in combat against Chandra Nalaar—a fiercely independent Planeswalker with an affinity for fire and quick temper—then battle your way through the planes to face the mysterious villain trying to pull Chandra's strings.

Explore the rich storyline of Magic 2014 and fire up your game:
* The best way to learn to play Magic: A detailed tutorial makes it easy to get started.
* Deck building: Open virtual booster packs of Magic cards to build decks and battle in single-player and multiplayer modes.
* Hours of game play: Discover 10 new decks, each with many new cards to unlock, plus campaigns to complete, encounters to overcome, and challenges to decipher.
Was this recommendation...?
Useful
Play with friends or AI as you travel across fantastic planes to take on new encounters & opponents. Magic 2013 features ten customizable decks, individual records, new items & more!
Was this recommendation...?
Useful