Top 20 Wonderstruck Games Games
Hold the front page: a once magnificent art collection left behind by a kindly benefactor has been unscrupulously poached and split up among private collectors around London! Enter Sophia Take, the rightful heir to the misappropriated masterpieces and, now, a would-be cat burglar to boot!
To reclaim her inheritance, players must help Sophia embark on an exciting and daring heist adventure packed with fast-paced thieving action. Armed only with a talent for misdirection and the friendship of two like-minded portrait purloiners, she sets out to steal back what was once hers…
Packed with thought-proving dilemmas and high-security measures, The Marvellous Miss Take turns the stealth genre on its head by using organised chaos to keep players on their toes. Successfully pilfering portraits isn't as easy as it may seem: wandering guards decide their patrol routes on the fly, security cameras keep watch over everything and even innocent gallery goers just visiting to admire the art might raise the alarm if they see something suspicious. Only by using quick wits and even quicker reflexes can players hope to grab the loot and escape unseen – there's no option for violence and the clock ticking!
Was this recommendation...?
Useful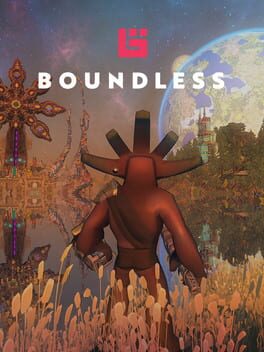 Whether you are a seasoned hunter, a weathered explorer, a master builder, a shrewd trader or a natural born fighter, there is a place for you in the massive open-world sandbox universe of Boundless. Watch the sunrise on one world before hunting down epic Titans on another. Explore caverns on your own or build a city with your guild. Mine, trade or fight Protectors for resources and search for elusive Oort technology.

Build a shop and trade your treasures, create amazing sandbox contraptions, hunt for Titans, sell your services, claim land, see the worlds, open a Portal and expand your reach across the universe. Create your citizen, define your role, make your mark, become Boundless.
Was this recommendation...?
Useful