Top 20 ZeniMax Media Games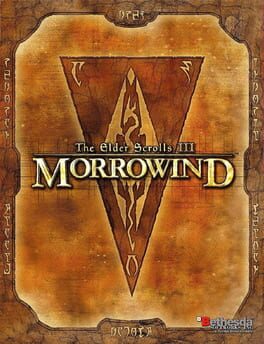 The Elder Scrolls III: Morrowind is an open world fantasy action role-playing video game developed by Bethesda Game Studios, and published by Bethesda Softworks and Ubisoft. It is the third installment in The Elder Scrolls series of games, following The Elder Scrolls II: Daggerfall, and preceding The Elder Scrolls IV: Oblivion. It was released in North America in 2002 for Microsoft Windows and the Xbox.

The main story takes place on Vvardenfell, an island in the Dunmer province of Morrowind, which lies in the empire of Tamriel and is far from the more civilized lands to the west and south that typified Daggerfall and Arena. The central quests concern the deity Dagoth Ur, housed within the volcanic Red Mountain, who seeks to gain power and break Morrowind free from Imperial reign.
Was this recommendation...?
Useful
Fallout 3 from the creators of the award-winning Oblivion, featuring one of the most realized game worlds ever created. Create any kind of character you want and explore the open wastes of post-apocalyptic Washington D.C. Every minute is a fight for survival as you encounter Super Mutants, Ghouls, Raiders and other dangers of the Wasteland. Prepare for the future.

The third game in the Fallout series, Fallout 3 is a singleplayer action role-playing game (RPG) set in a post-apocalyptic Washington DC. Combining the horrific insanity of the Cold War era theory of mutually assured destruction gone terribly wrong, with the kitschy naivety of American 1950s nuclear propaganda, Fallout 3 will satisfy both players familiar with the popular first two games in its series as well as those coming to the franchise for the first time.
Was this recommendation...?
Useful