Top 20 Zoetrope Interactive Games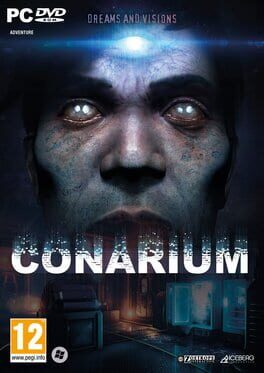 Conarium is a chilling Lovecraftian game, which follows a gripping story involving four scientists and their endeavor to challenge what we normally consider to be the 'absolute' limits of nature. Inspired by H.P. Lovecraft's novella "At the Mountains of Madness", but largely set after the original story.

You, as Frank Gilman, open your eyes inside a room filled with strange, pulsating noises. Patterns of lights executing a Danse Macabre on the walls is presented by a queer device on the table. Having recalled nothing other than that you're in Upuaut, an Antarctic base located near south pole, you find the place deserted and have a distinct feeling of something being terribly wrong. Somehow knowing that your memories cannot guide you enforces a strange feeling of vulnerability, a familiar yet alien sensation of being a part of a peculiar whole... Soon you will discover that having used the device during the expedition, you have died but then returned subtly changed, speaking of strange memories and of strange places. You have lost something important or gained something sinister...

Explore the antarctic base, as well as dreams and visions. Study clues, unlock secrets but avoid macabre beings at all cost.
Was this recommendation...?
Useful
Explore disturbing corners of the human psyche. Delve into a dimension of nightmares, the occult and a tense psychological world created in classic Lovecraftian style.
As police detective Howard E. Loreid, you are tasked to solve the murder of Clark Field, a wealthy man involved in the occult. Your number one suspect is Loath Nolder; a highly respected private investigator. After mysteriously abandoning his last case and abruptly resurfacing five years later, one wonders how venerated P.I. Loath Nolder has turned fugitive murder suspect. Your seemingly routine investigation takes a dramatic twist as terrifying happenings begin to plague your psyche. Horrifying dreams and paranormal experiences torment your very being and the line between sanity and insanity becomes frighteningly blurred. Face dire truths hidden deep within the recesses of your mind, as you embark on a surreal adventure.Key features:A chilling point and click Puzzle Horror Adventure inspired by the Works of H.P. Lovecraft, now brought to Steam for the first time as a slightly enhanced edition with Chromatic Aberration and cinematic effects applied to the game's graphics.
Was this recommendation...?
Useful