Best
20 Best

HeroEngine

Games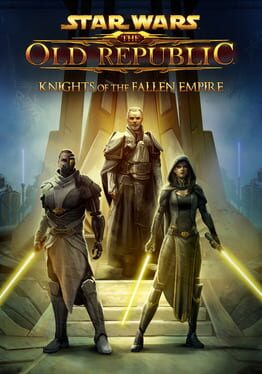 Step into an epic story-driven adventure as your character becomes The Outlander, a veteran of the Great Galactic War. A third faction threatens the galaxy as we know it, and your choices will determine the fate of both the Sith Empire and Galactic Republic. Knights of the Fallen Empire includes the first nine chapters, fueled by BioWare-style cinematic storytelling, that kicks off a new player-driven story arc that puts you at the center of a conflict where your choices have impact on outcomes including unexpected twists and betrayals. Choose your path…join or betray companions, old and new…and shape the future of the entire galaxy as well as your own. Best of all, this is only the beginning…
Was this recommendation...?
Useful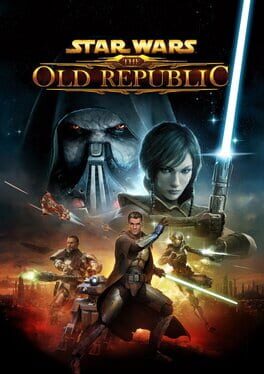 Step in to the center of your own Star Wars™ story as you choose your path down the light or dark side of the Force™. Your choices have impact not only on your story but on those who join you along the way. Each choice you make can change how your story unfolders including unexpected story twists or devastating consequences that impact you and your Companions. Play as one of 8 legendary Star Wars classes include Jedi, Sith, Smuggler, Trooper and more – this is your story and you decide how you want to build your reputation and influence across the galaxy as you join in epic adventures and challenging missions on the ground and in space!

Play free through 50 levels of story or choose to join as a Premium player to maximize your options and play your way! As a Premium player you receive access to all prior expansions including Rise of the Hutt Cartel (Level 50 – 55), Shadow of Revan (Level 55 – 60) and the most recent expansion, Knights of the Fallen Empire (Level 60 – 65). Plus, receive special options including access to the full spectrum of character species; early access to new expansions and –that's not all – as a Premium player you receive a monthly reward of 500 Cartel Coins to spend at the in-game Cartel Market for boosts, gear, collectibles and more.

As you start your adventure, you will become the Outlander, a veteran of the Great Galactic War in our latest expansion, Knights of the Fallen Empire. Travel to the Outer Rim of the galaxy to face a new threat, Emperor Valkorion and his dark and dangerous son, Prince Arcann. Starting at Level 60 is easy with a new character token that allows you to jump in to the action through an accessible story-driven point of entry optimized for new players. Get ready for unlimited adventure as you lead a band of allies in elite and covert missions to save the galaxy from an evil force that is growing with every death… only you have the strength to stand against him – it's your destiny!

Key Features

Face Your Destiny. Choose your path down the light or dark side of the Force™ as you build your legacy. Travel across the galaxy on epic missions, pilot your own Starfighter, battle through fast-paced space combat and build your own custom Stronghold to rest and enjoy the spoils of your battles with friends. Choose from one of eight iconic roles and become the hero of your own personal Star Wars™ saga!

Recruit Your Companions. Meet intriguing Companions as you adventure who can join you as allies fighting by your side. Choose friendship, romance or betrayal – but beware as choices have impact and you never know when or where your paths might cross again.

Play Your Way. Play alone or join with others in online multiplayer missions and story-driven battles or face your enemies in player-vs-player Warzones. But, when the battle is over meet friends, sell your items and restock your inventory on the Fleet where socializing is a galactic pastime. Finally, refresh and share your story with friends in one of the galaxy's infamous Cantinas.

Pilot your Personal Starship. Join your friends in space combat through Galactic Starfighter as you pilot your own customizable ship! Recharge and let your crew do the work from the comfort of your personal ship that serves as your private base of operations for you and your crew and is the starting point for your ongoing missions. Prepare for a journey that will take you across the galaxy as the hero at the center of your own Star Wars™ story – it's your destiny!
Was this recommendation...?
Useful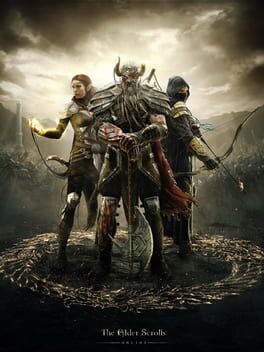 The Elder Scrolls Online is a massively multiplayer online role-playing game that was announced in May 2012. Developed by the team at ZeniMax Online Studios, The Elder Scrolls Online merges the unmatched exploration of rich worlds that the franchise is known for with the scale and social aspects of a massively multiplayer online role-playing game.

An entirely new chapter of Elder Scrolls history will be revealed in this ambitious world, set a millennium before the events of Skyrim as the Daedric prince, Molag Bal, tries to pull all of Tamriel into his demonic realm.
Was this recommendation...?
Useful