Game Engines

TW Engine 3
TW Engine 3

(Game engine)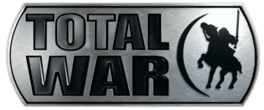 TW Engine 3, is the third engine created and used by The Creative Assembly for the development of the Total War series.
The engine uses Warscape, a graphics engine developed by The Creative Assembly.
The 32-bit version of Warscape was used from Empire: Total War till Total War: Attila, and then later changed to 64-bit in the development of Total War: Warhammer and beyond.
Sorting
Rating
Title
Release Date
Total War: Shogun 2
March 15th, 2011 (9 years ago)
Mac / SteamOS / Linux / PC (Microsoft Windows)
Empire: Total War
March 3rd, 2009 (11 years ago)
Mac / SteamOS / Linux / PC (Microsoft Windows)
Total War: Attila
February 17th, 2015 (5 years ago)
Mac / SteamOS / Linux / PC (Microsoft Windows)
Last updated on