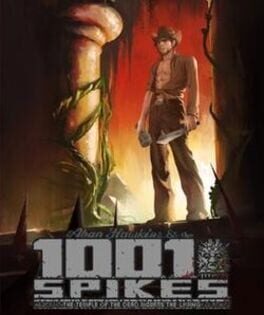 Platforms: Mac, PlayStation Vita, Nintendo 3DS, Xbox 360, Linux, Wii U, PlayStation 4, Xbox One, PC (Microsoft Windows)
Aban Hawkins & the 1000 Spikes is an 8-bit retro style "Hardest Extremest Craziest Platform Action Puzzle Adventure." Simple & intuitive rules. Elaborate level design. Various fierce traps, traps, traps! Return to the Golden Years of Video Game. No one can BEAT this game ... except you.
No lists available, why not create one?
Create new list
Need more ratings
Based on 4
critic ratings
---
How would you rate this game?