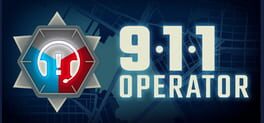 Genre: Strategy
Platforms: PC (Microsoft Windows)
PC game about Emergency Services - Answer emotional 911 calls, give First Aid Instructions, play on ANY CITY in the world!
Hmm... no websites found for this game. Care to add one?
No lists available, why not create one?
Create new list
Need more ratings
Critic Score Unavailable
---
How would you rate this game?