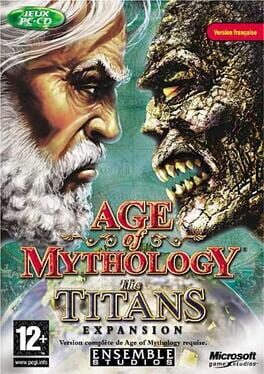 Age of Mythology: The Titans is an Expansion forAge of Mythology
Genre: Real Time Strategy (RTS)
Platforms: PC (Microsoft Windows)
Expanding from Ensemble Studio's Age of Mythology; Titans brings to the experience the Atlanteans another culture with was 3 new gods to expand into your existing simulation. Atlanteans civilization/culture will allow players to uses god power multiple times within a game as opposed to the Greeks, Norse and Egyptians.
Hmm... no websites found for this game. Care toadd one?
No lists available, why notcreate one?
Create new list
Based on 14
member ratings
Based on 2
critic ratings
---
How would you rate this game?